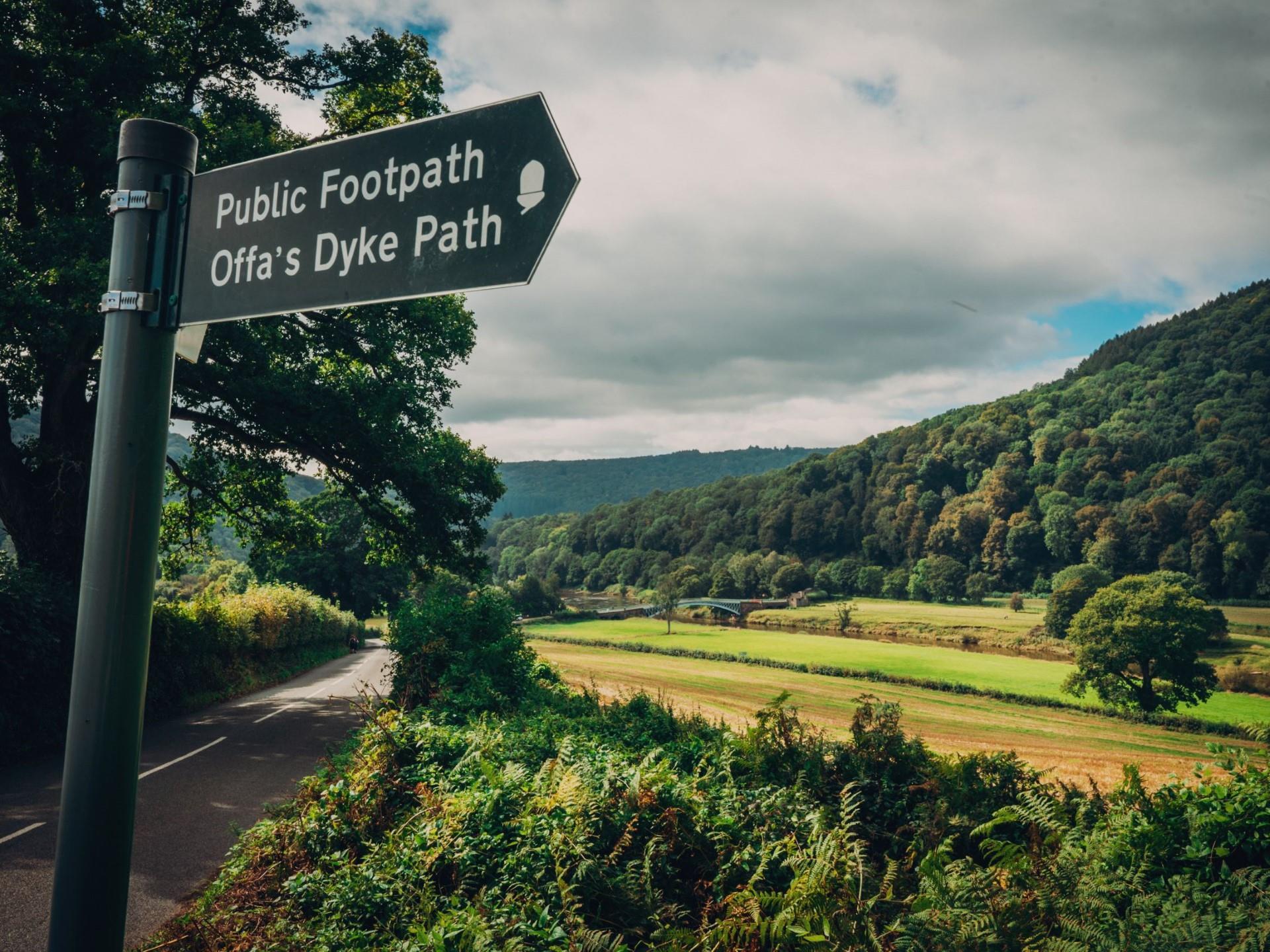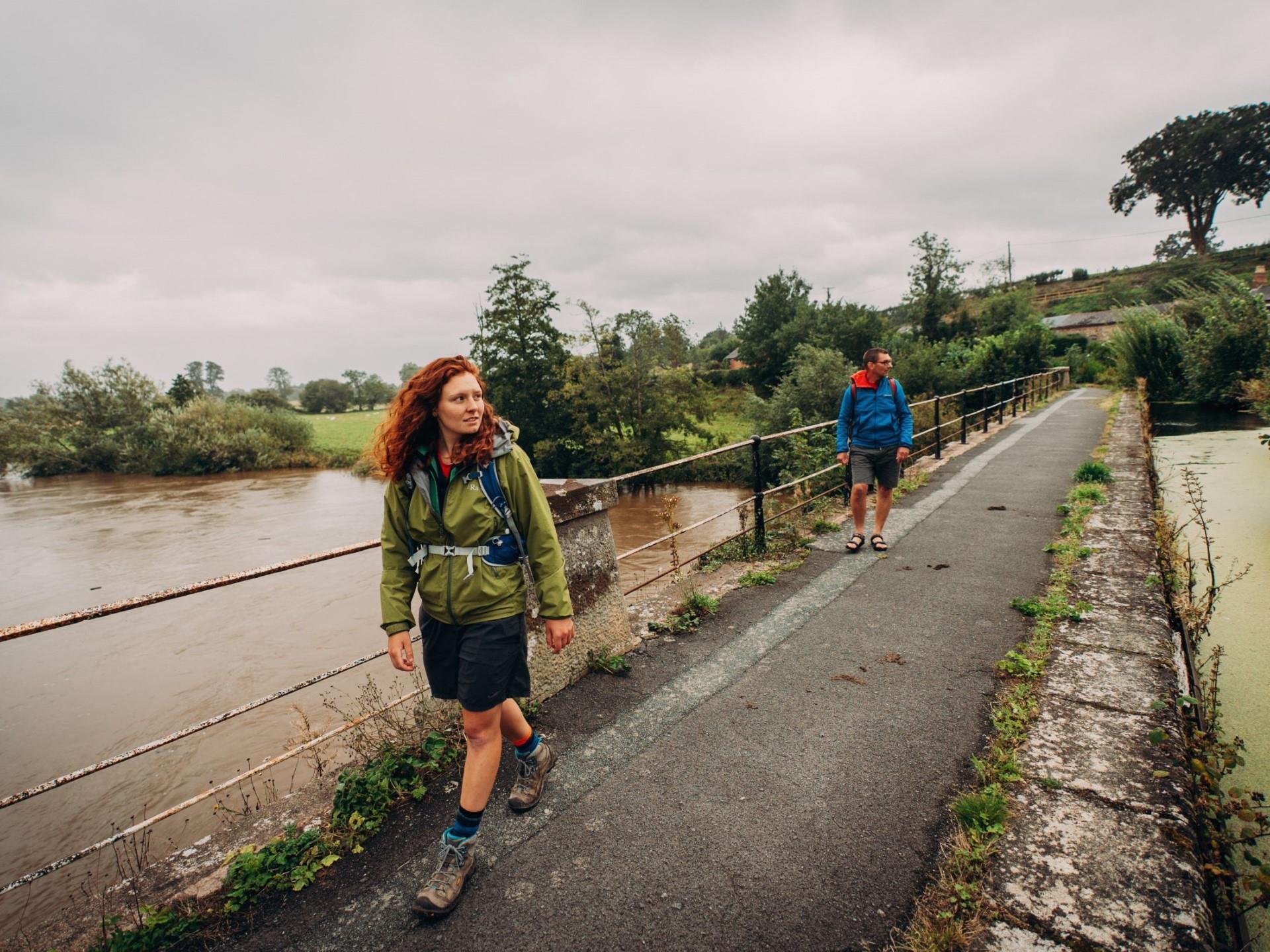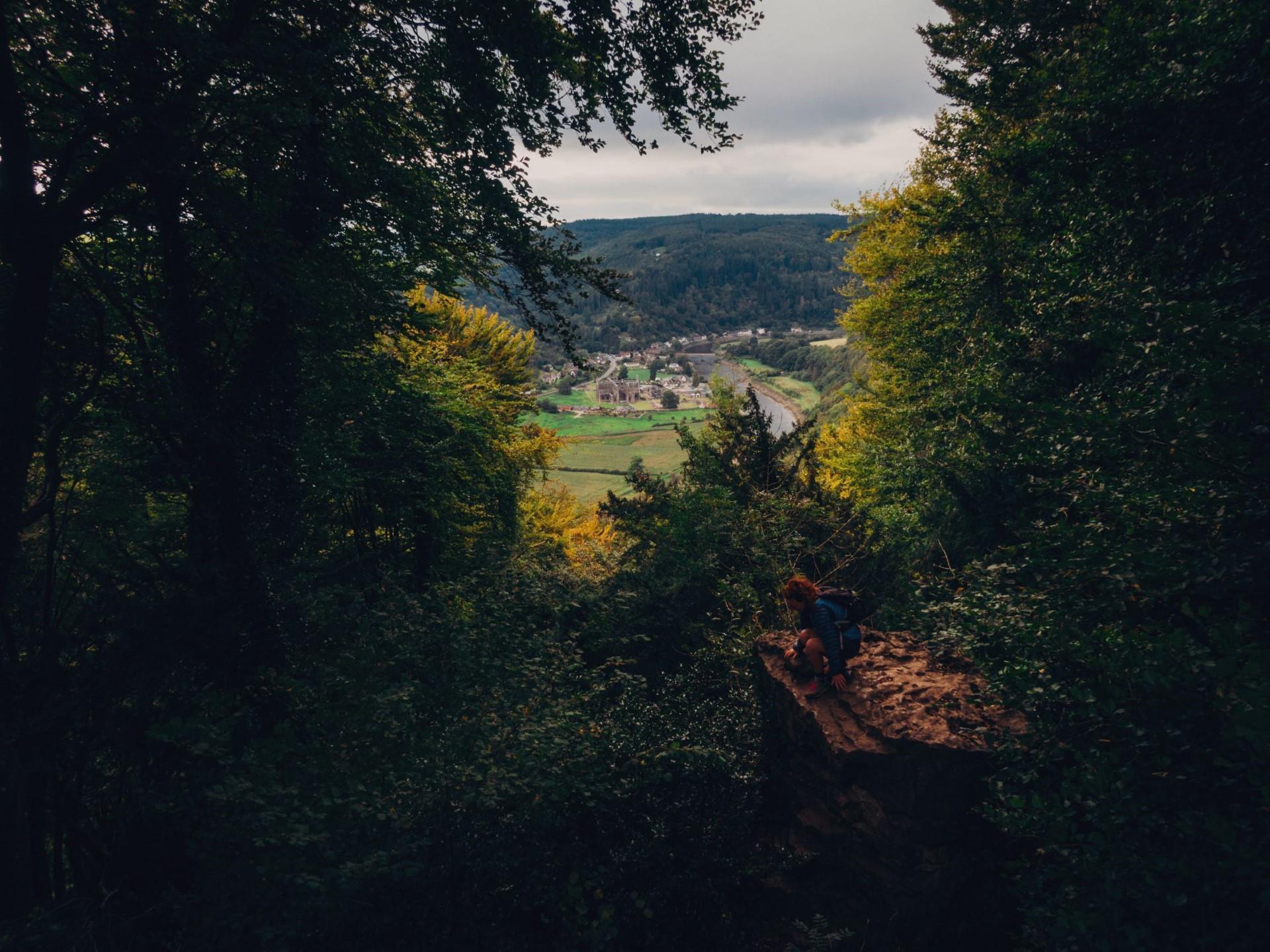 About Offa's Dyke Path - National Trail
Offa's Dyke Path is a 177 mile (285 Km) long walking trail that links Sedbury Cliffs near Chepstow on the banks of the Severn estuary with the coastal town of Prestatyn, North Wales on the shores of the Irish sea. It passes through no less than eight different counties and crosses the border between England and Wales over 20 times.

The journey of the Offa's Dyke Path through the borderlands of England and Wales truly offers something for everyone. Whether you are looking for a gentle stroll for an hour or two, or wish to undertake the whole Trail over a couple of weeks or more, a memorable walk amid spectacular countryside is guaranteed.

The landscape is always stunning, from the riverside meadows of the Wye and Severn valleys to the peaceful rolling hills of Shropshire and Powys and the dramatic heather clad uplands of the Black Mountains and the Clwydian Range / Dee Valley.

The Path passes through or near to many historic towns, including Chepstow, Monmouth, Hay-on-Wye, Kington, Presteigne, Knighton, Bishop's Castle, Montgomery, Welshpool, Oswestry, Llangollen, Mold, Ruthin, Denbigh, and Prestatyn. Along the way you will discover majestic castles, quiet country churches, enigmatic Iron Age hillforts and enticing country pubs.

The Trail explores the tranquil Marches and passes through Bannau Brycheiniog (Brecon Beacons) National Park and links no less than three Areas of Outstanding Natural Beauty - the Wye Valley, the Shropshire Hills and the Clwydian Range / Dee Valley.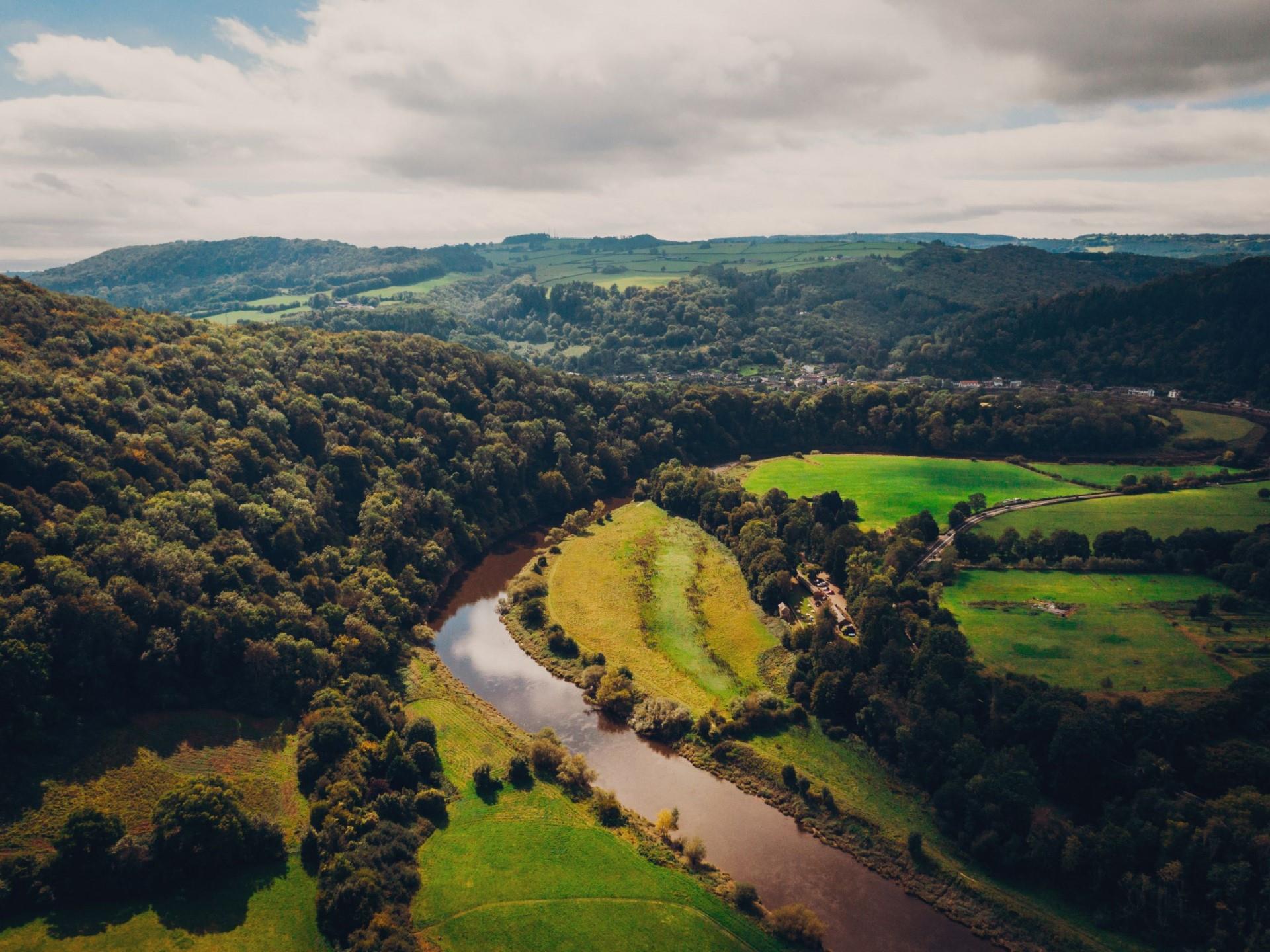 'Offa's Dyke' is an amazing hand-dug bank and ditch built in the 8th century by command of King Offa of the ancient Anglo-Saxon kingdom of Mercia. It was probably intended to divide Mercia from rival kingdoms in what is now Wales, and some sections still form the England/Wales border today.

The official website, www.nationaltrail.co.uk/en_GB/trails/offas-dyke-path/ has a large selection of walk ideas and themed itineraries, from short accessible walks, half/day walks with visits to attractions along the way to multi day walks and long distance rambles. It also has comprehensive information about distances, baggage carriers, partners that offer tours and services, public transport information, accessible sections and links to accommodation close to the path. For specific Travel trade information visit the travel trade section of the website to download a toolkit. https://www.nationaltrail.co.uk/en_GB/business-resources/

Why not pay a visit to the Offa's Dyke Path Association Centre at Knighton part of your tour? A brand new Offa's & Wat's Dykes interpretive displays can be seen from Easter 2022. The associations website has an array of resources and the official passport can also be purchased by visiting https://offasdyke.org.uk/


Like what you see at

Offa's Dyke Path - National Trail
NOTE: The above information is generated by third-party data provided by Offa's Dyke Path - National Trail. © Offa's Dyke Path - National Trail 2023.

Please note that the Welsh Government is not responsible for information supplied by third parties and/or the content of external websites. Please make your own enquiries and assessments as to the suitability and quality of services being offered by third party providers.
If you wish to raise an issue with the product displayed above, please contact us via product.database@gov.wales