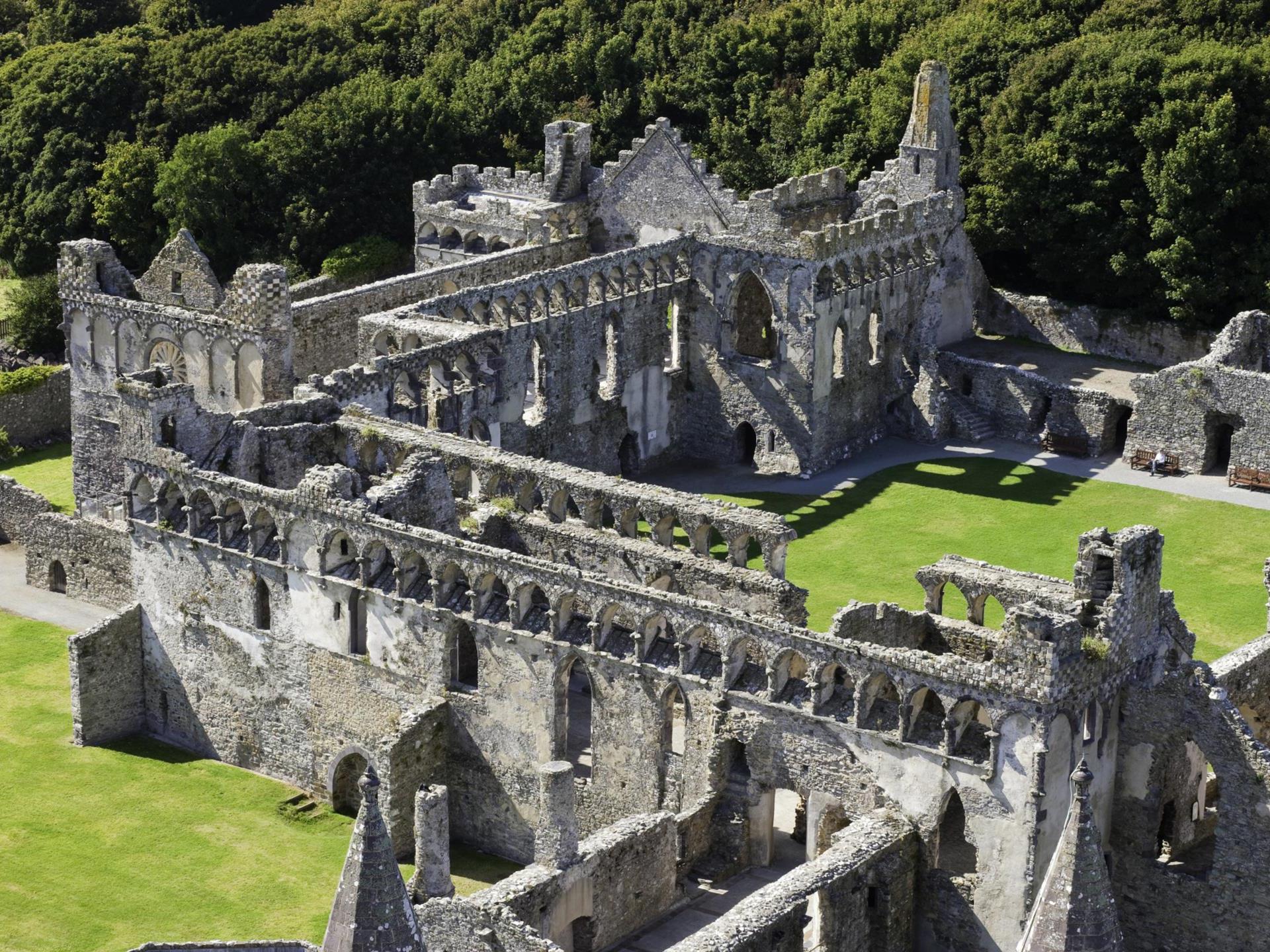 About St Davids Bishop's Palace (Cadw)
The palace still conveys the affluence and power of the medieval church. If you get the chance, try and catch an open-air theatre performance here. It is built for drama. The whole site sends shivers down the spine. It evokes a period when religion was the order of the day and bishops were powerbrokers par excellence.

Lavish decorations, corbels carved as human heads and striking chequerboard stonework are all testament to the wealth and status of these medieval men of religion.
Bishop Thomas Bek undertook significant new building work on the site but it was Bishop Henry de Gower who was responsible for virtually the entire palace we see today. His legacy consists of two great ranges. The east range – the simpler of the two – was the first to be built. This was his private domain. The second, the south range, was much grander and built for stylish entertaining. The great hall, the most impressive chamber in the palace, created the perfect backdrop for banquets.
Like what you see at

St Davids Bishop's Palace (Cadw)
NOTE: The above information is generated by third-party data provided by St Davids Bishop's Palace (Cadw). © St Davids Bishop's Palace (Cadw) 2023.

Please note that the Welsh Government is not responsible for information supplied by third parties and/or the content of external websites. Please make your own enquiries and assessments as to the suitability and quality of services being offered by third party providers.
If you wish to raise an issue with the product displayed above, please contact us via product.database@gov.wales