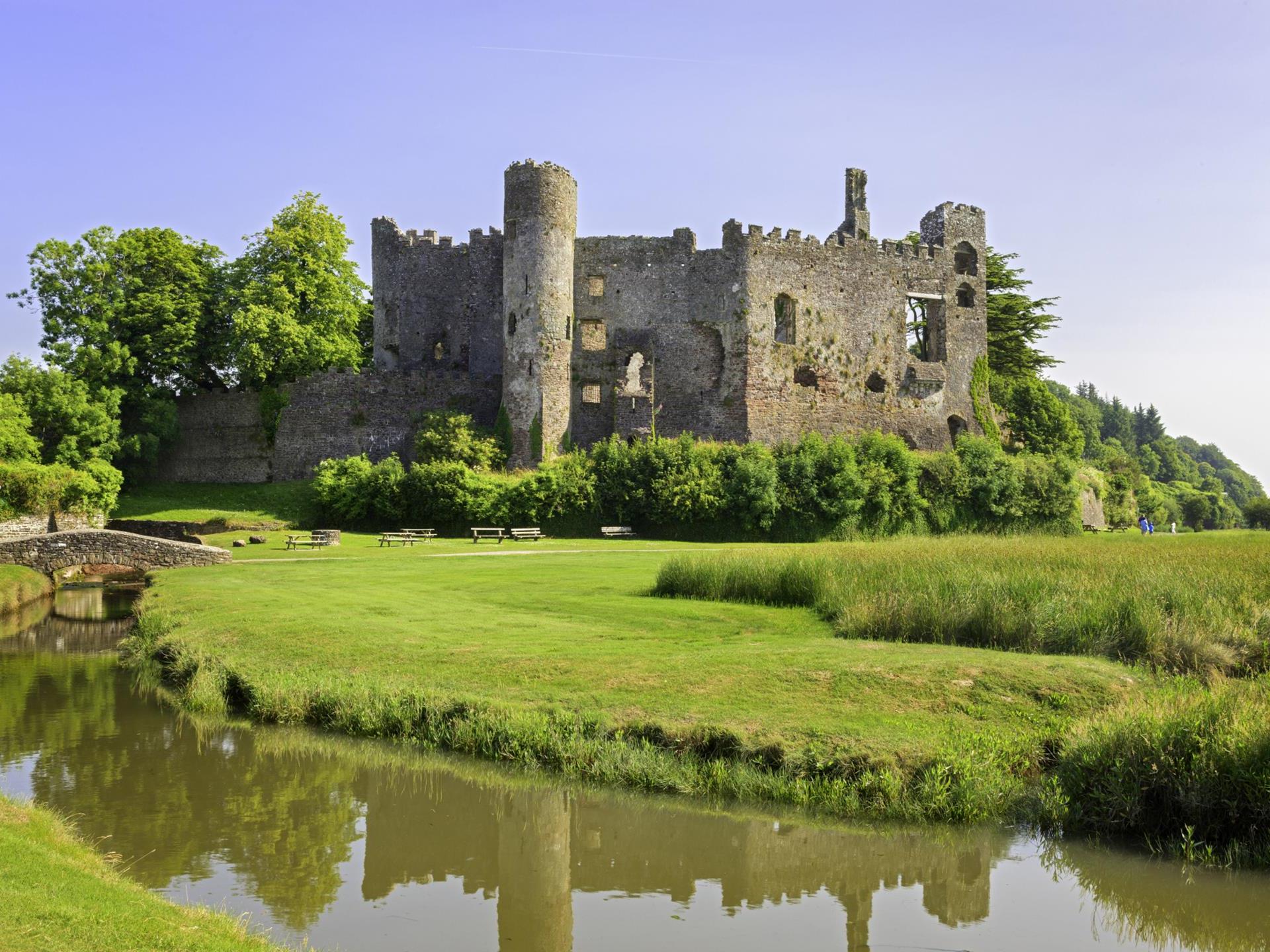 About Laugharne Castle (Cadw)
Mighty medieval castle, Tudor mansion and poet's hideout

This is the 'brown as owls' castle beloved of Dylan Thomas, Laugharne's most famous resident. He wrote Portrait of the Artist as a Young Dog in the castle summerhouse perched above glorious views of the Taf estuary.

Here two giant medieval stone towers stand guard over the remains of a magnificent Tudor mansion, all set in 19th century ornamental gardens.
After centuries of conflict between Welsh and Anglo-Normans, Laugharne was rescued from near ruin by Elizabethan courtier Sir John Perrot. He turned the dilapidated 13th-century castle into a residence fit for a gentleman, including a grand hall whose gaping windows still stare out over the water.

But his rapid rise had made him many enemies – and even the rumour that he was really the queen's half-brother couldn't save him.

Convicted of high treason, Sir John died in the Tower of London in 1592 while awaiting execution. Some believe he was poisoned just as Elizabeth was about pardon him.

Like what you see at

Laugharne Castle (Cadw)
NOTE: The above information is generated by third-party data provided by Laugharne Castle (Cadw). © Laugharne Castle (Cadw) 2023.

Please note that the Welsh Government is not responsible for information supplied by third parties and/or the content of external websites. Please make your own enquiries and assessments as to the suitability and quality of services being offered by third party providers.
If you wish to raise an issue with the product displayed above, please contact us via product.database@gov.wales