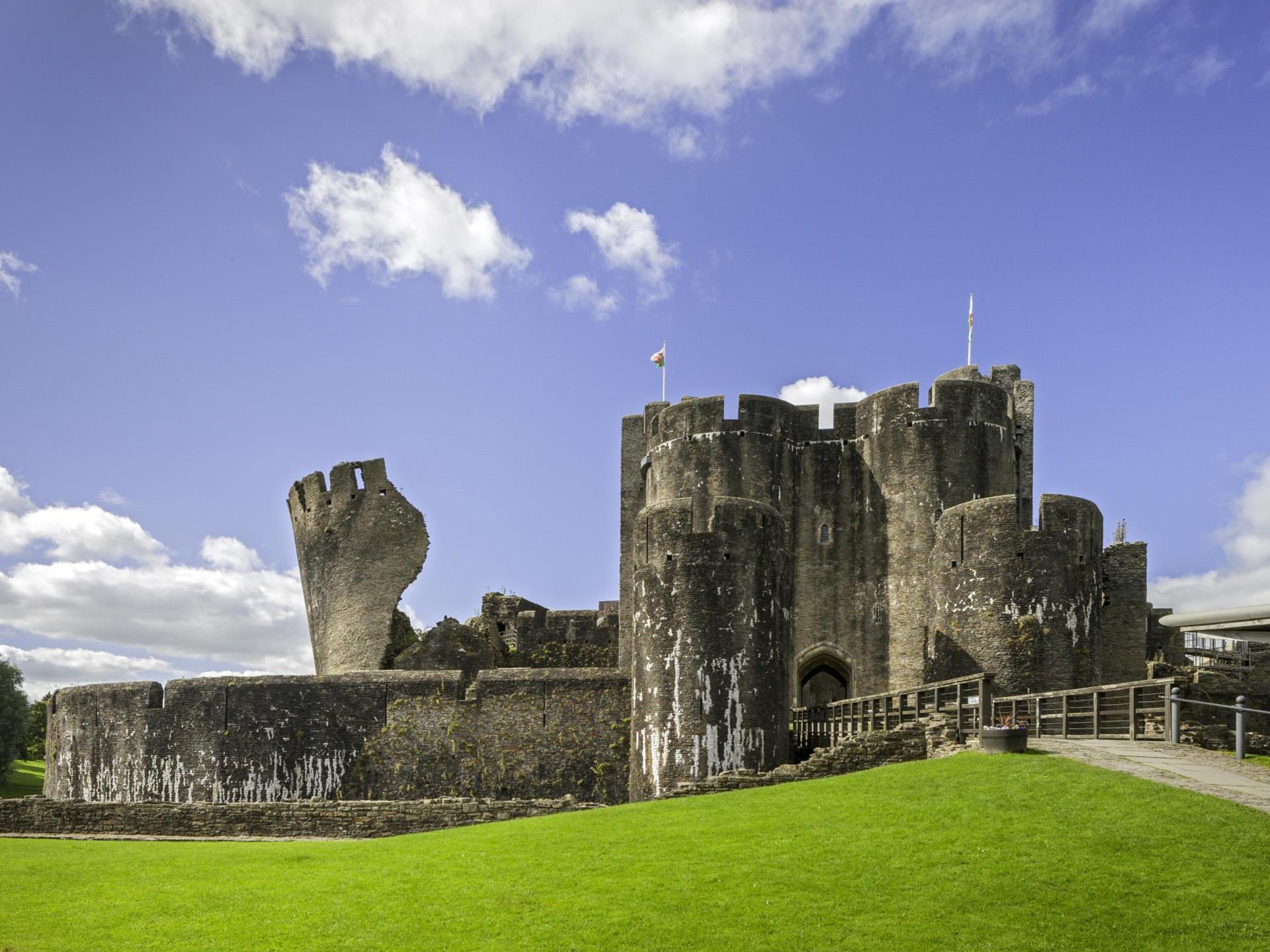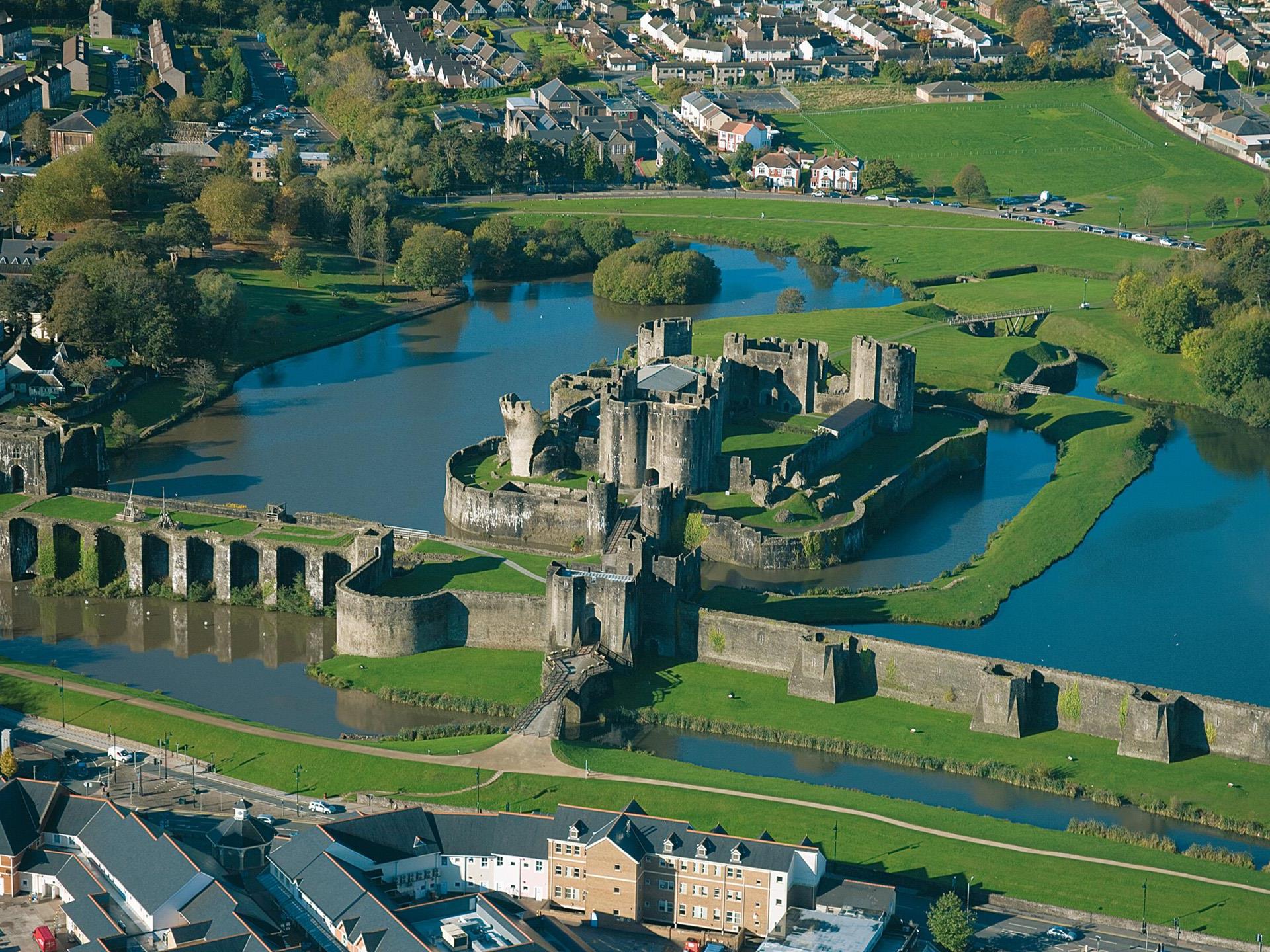 About Caerphilly Castle (Cadw)
Fear of a Welsh prince inspired the mightiest medieval castle in Wales

Llywelyn ap Gruffudd didn't build Caerphilly Castle. In fact he twice tried to knock it down before it was finished. But he was certainly its inspiration.

The rise of the powerful Prince of Wales persuaded Marcher lord Gilbert de Clare that he needed a fortress in double-quick time. And it had better be truly formidable.

So from 1268 de Clare constructed the biggest castle in Wales — second only to Windsor in the whole of Britain. Massive walls, towers and gatehouses were combined with sprawling water defences to cover a total of 30 acres.

That's three times the size of Wales's modern-day stronghold and home of Welsh rugby, the Principality Stadium.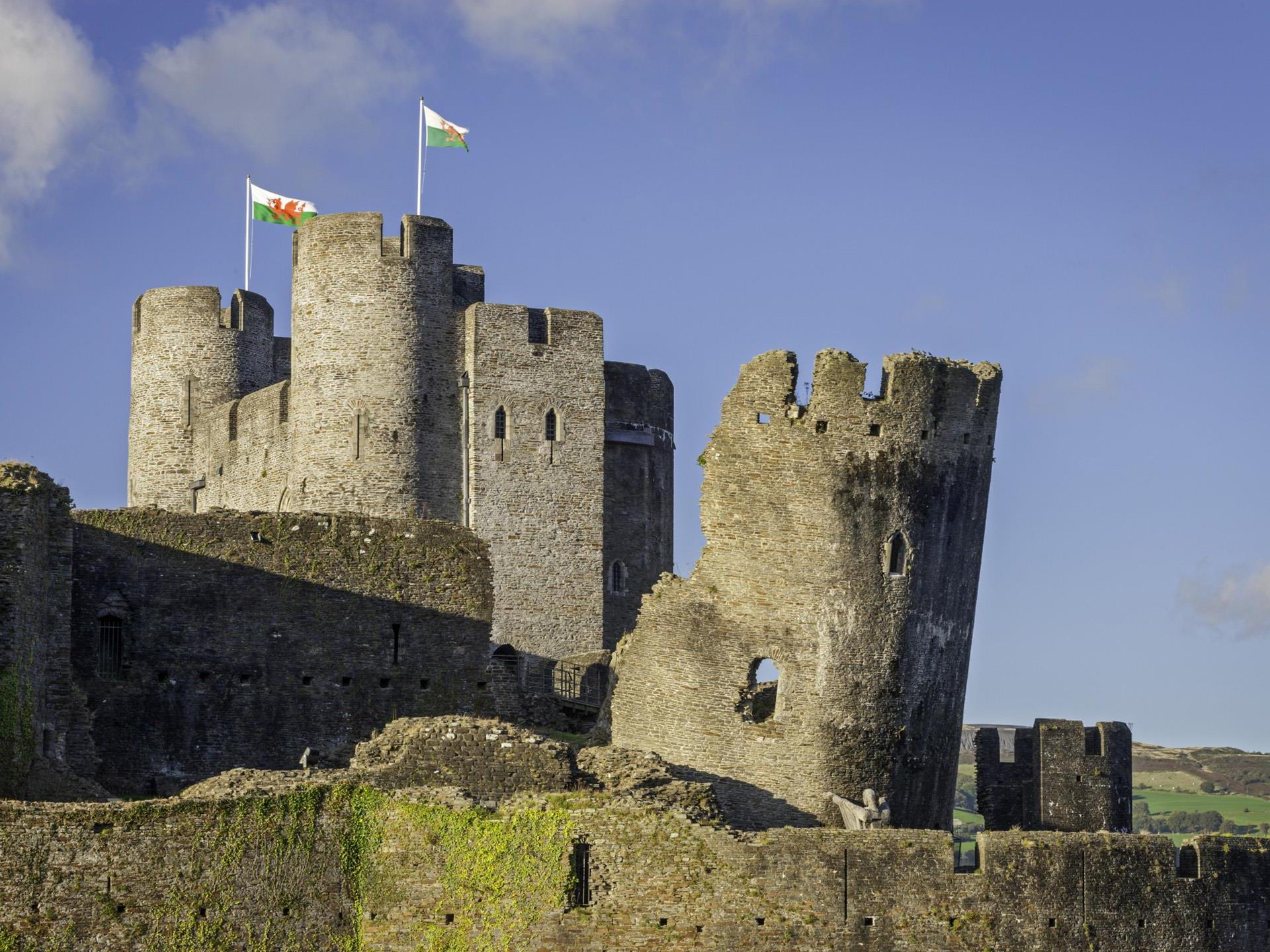 Today, 'Gilbert's Maze' invites daring knights to conquer the Castle's unique defensive system by navigating hidden passageways and challenging obstacles.

On the death of Llywelyn this frontline fortress was transformed into a palatial home with a hunting park and northern lake. It passed into the hands of Edward II's ruthless and greedy favourite Hugh Despenser, who revamped the great hall in ornate style.

By then Caerphilly must have appeared like some mythical castle floating in an enchanted lake. An effect oddly enhanced by the Civil War gunpowder that left the south-east tower at a precarious angle.

In fact Wales's very own Leaning Tower — even wonkier than that of Pisa — is probably the castle's best-loved feature.

Visit Information
Advanced Booking Required?
Like what you see at

Caerphilly Castle (Cadw)
NOTE: The above information is generated by third-party data provided by Caerphilly Castle (Cadw). © Caerphilly Castle (Cadw) 2023.

Please note that the Welsh Government is not responsible for information supplied by third parties and/or the content of external websites. Please make your own enquiries and assessments as to the suitability and quality of services being offered by third party providers.
If you wish to raise an issue with the product displayed above, please contact us via product.database@gov.wales