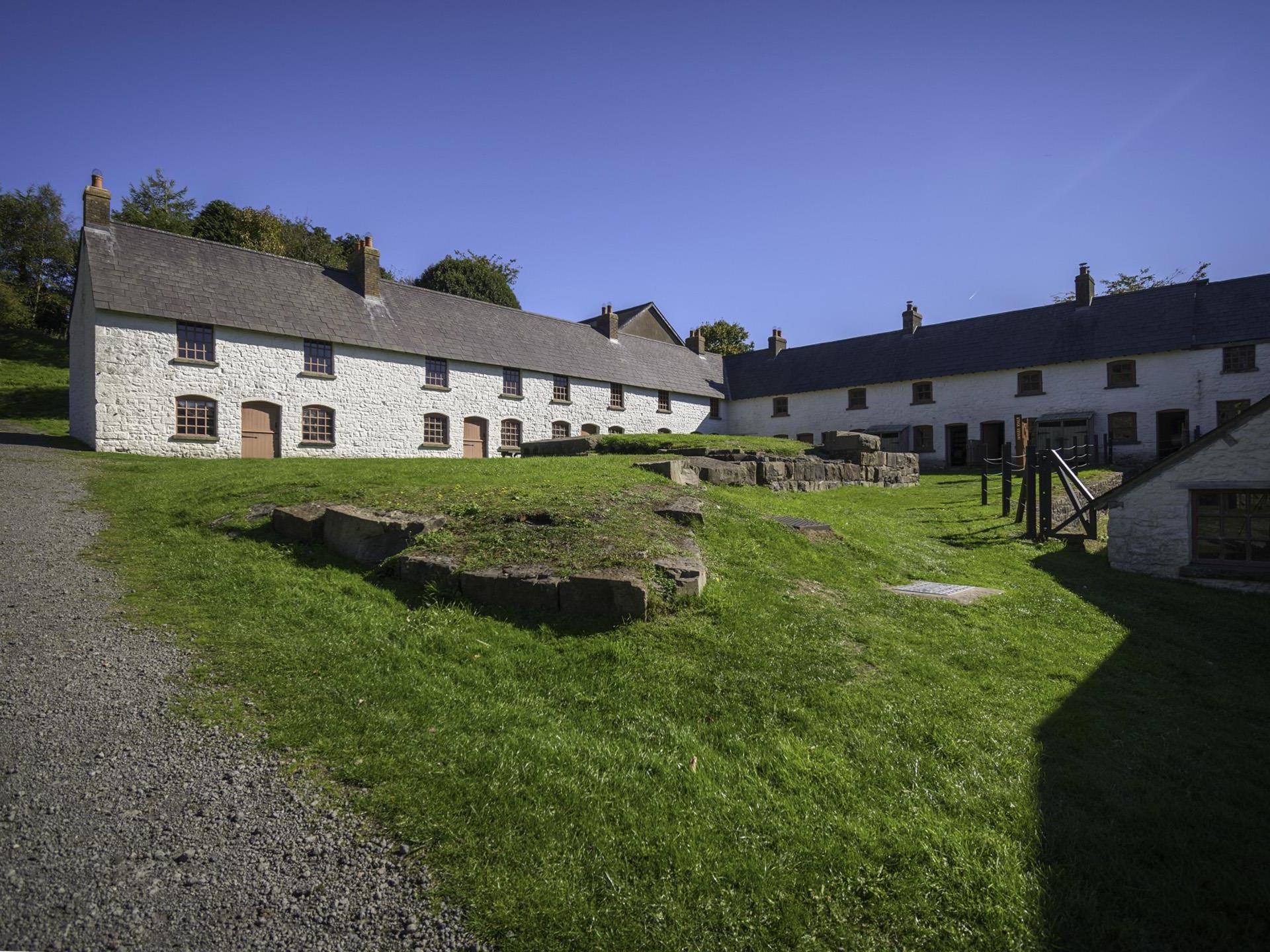 About Blaenavon Ironworks (Cadw)
Blaenavon changed the world. These hills on the edge of the Brecon Beacons were rich with coal, limestone and iron ore – the fuel of the Industrial Revolution.

From here Wales heaved and belched and blasted itself onto the global stage. Welsh iron fashioned trailblazing engines, tools and machines. It built bridges, ships and railway lines. In short it made the modern world.

In 1789 Blaenavon Ironworks first harnessed the power of steam to blow air into its huge blast furnaces. A century later it was here that Sidney Gilchrist Thomas transformed the world's steel industry by inventing a method to remove phosphorus from iron ore.
The ruined furnaces are still visible today alongside the impressive remains of the foundry, cast house and water balance tower that raised wagons 80 feet into the air.

Blaenavon was run by great, and often ruthless, industrialists. But it would have been nothing without its workers. Explore their authentically furnished cottages and the recreated 'truck shop' where they spent their meagre wages.

Their story, told through cutting-edge interpretation, lies at the heart of an industrial landscape so unique it's been made a World Heritage Site.
Visit Information
Advanced Booking Required?
Like what you see at

Blaenavon Ironworks (Cadw)
NOTE: The above information is generated by third-party data provided by Blaenavon Ironworks (Cadw). © Blaenavon Ironworks (Cadw) 2023.

Please note that the Welsh Government is not responsible for information supplied by third parties and/or the content of external websites. Please make your own enquiries and assessments as to the suitability and quality of services being offered by third party providers.
If you wish to raise an issue with the product displayed above, please contact us via product.database@gov.wales