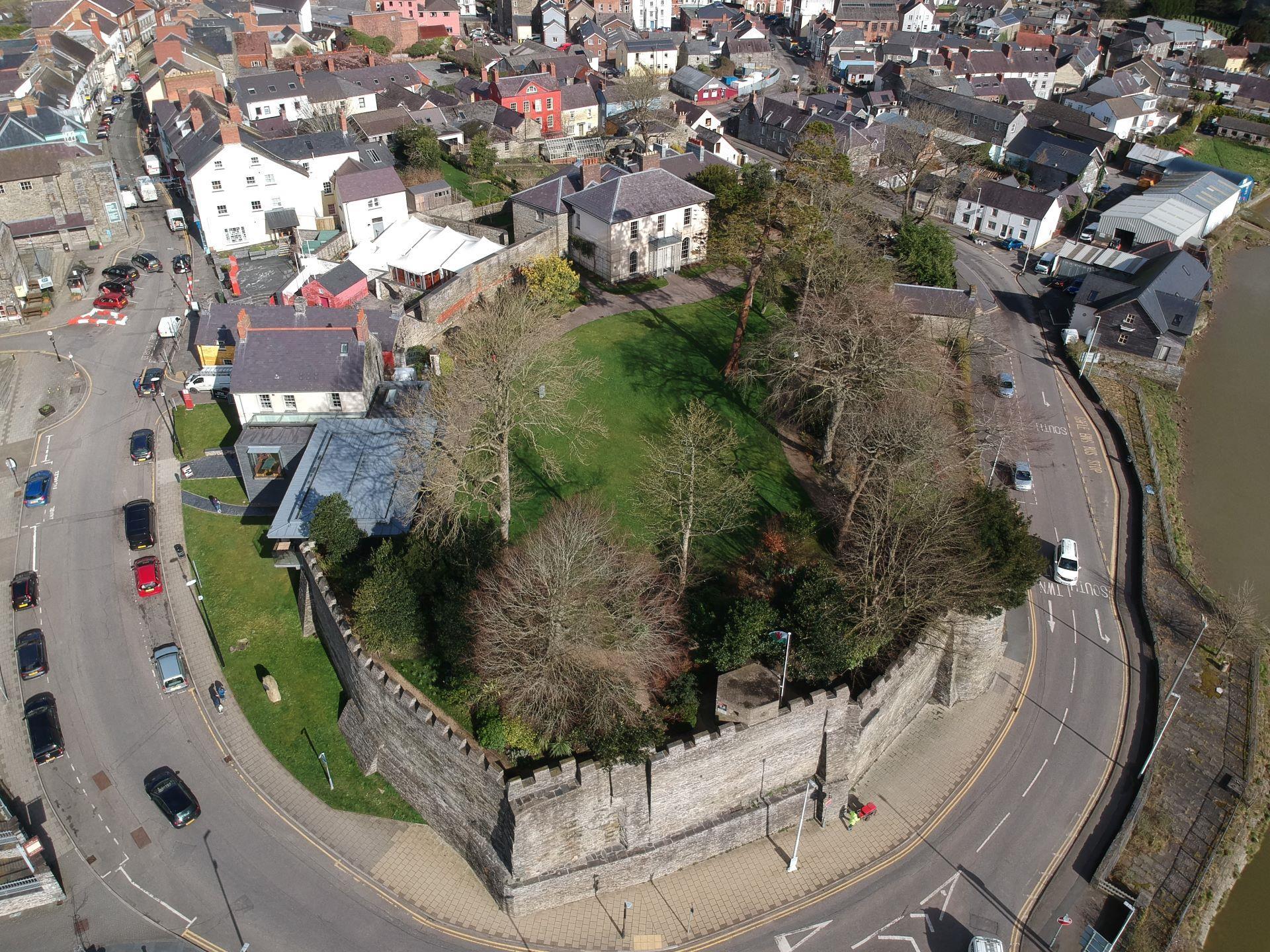 Cardigan Castle is one of the most important castles in Wales - the first stone castle built by a Welshman and the birthplace of the first eisteddfod in 1176. The castle has been lived in for 900 years and bears the marks of many ages ranging from medieval to Civil War, Georgian to Victorian right up to the present day with the 21st century glass and slate restaurant.

Medieval walls and remains surround a Georgian house and landscaped gardens set in two acres of grounds overlooking the River Teifi.

The Grade II listed gardens are home to more than 130 types of plants. Among them, you will find 15 original species, including a large Turkey oak, a copper beech, snowberry and early varieties of holly.

Most of the landscaping was carried out in the early 1800s when Castle Green House was built on the site for John Bowen, a local barrister. This included the removal of the curtain wall opposite the Strand to form "hanging gardens".
In 1827, further changes were made to the grounds for the Castle's new owner, the High Sheriff of Cardiganshire, Arthur Jones.

The house was also extended in 1827 with the front range added to the existing structure. A hothouse, glasshouse and fernery were erected soon afterwards.

Plans and views of this period show the villa set in a landscape of lawn, shrubberies and a perimeter walk. Other outbuildings included stables, coach house and a gardener's cottage, and a walled kitchen garden was laid out behind the main house.

While John Bowen and Arthur Jones have been credited with much of the landscaping around Castle Green House during their ownership of the Castle; the gardens as we know them today were probably also enhanced by additional plantings made by David Davies, a Sheriff of Cardiganshire, who purchased the site in 1832.
Like what you see at

Cardigan Castle
NOTE: The above information is generated by third-party data provided by Cardigan Castle. © Cardigan Castle 2023.

Please note that the Welsh Government is not responsible for information supplied by third parties and/or the content of external websites. Please make your own enquiries and assessments as to the suitability and quality of services being offered by third party providers.
If you wish to raise an issue with the product displayed above, please contact us via product.database@gov.wales