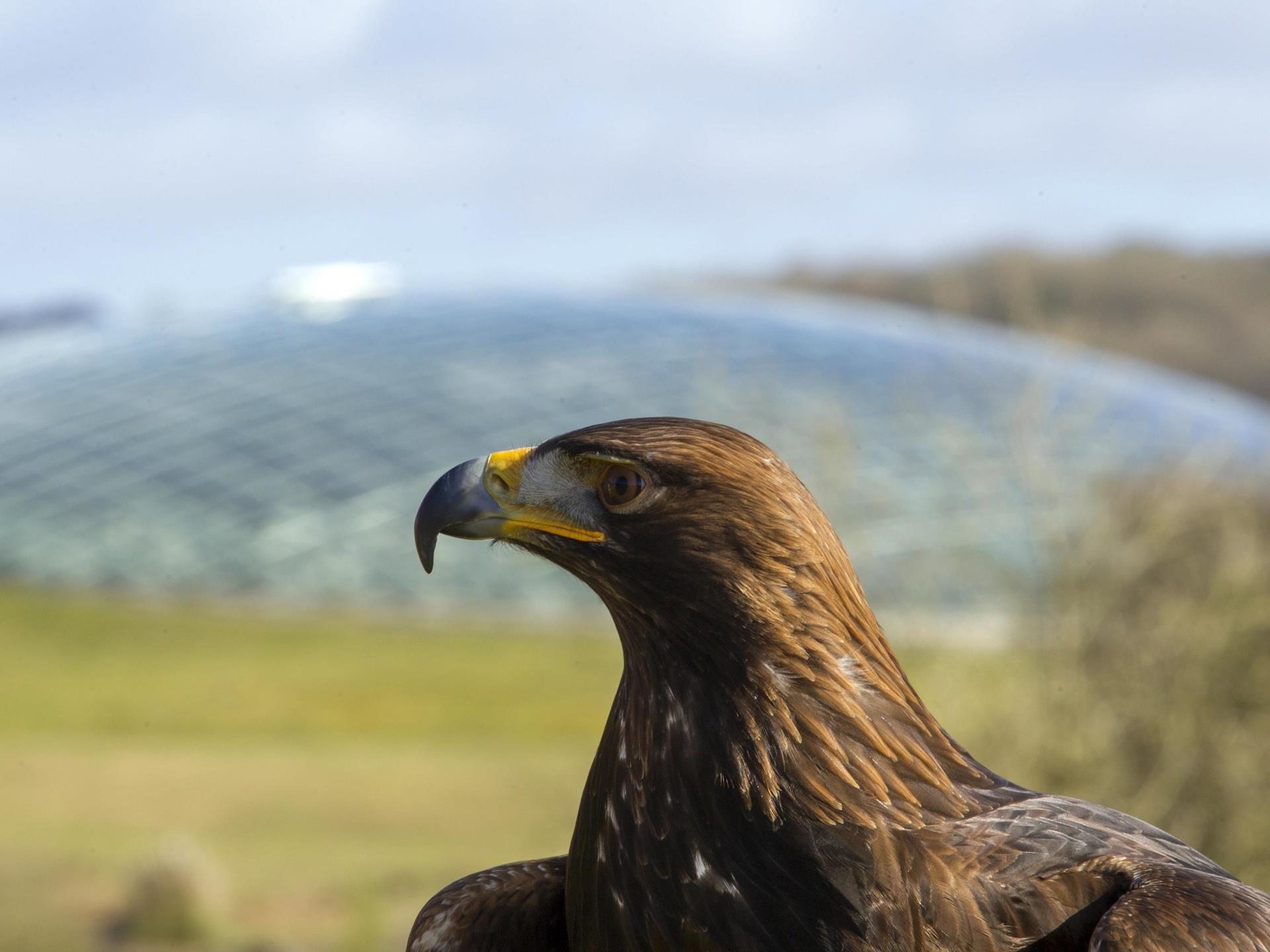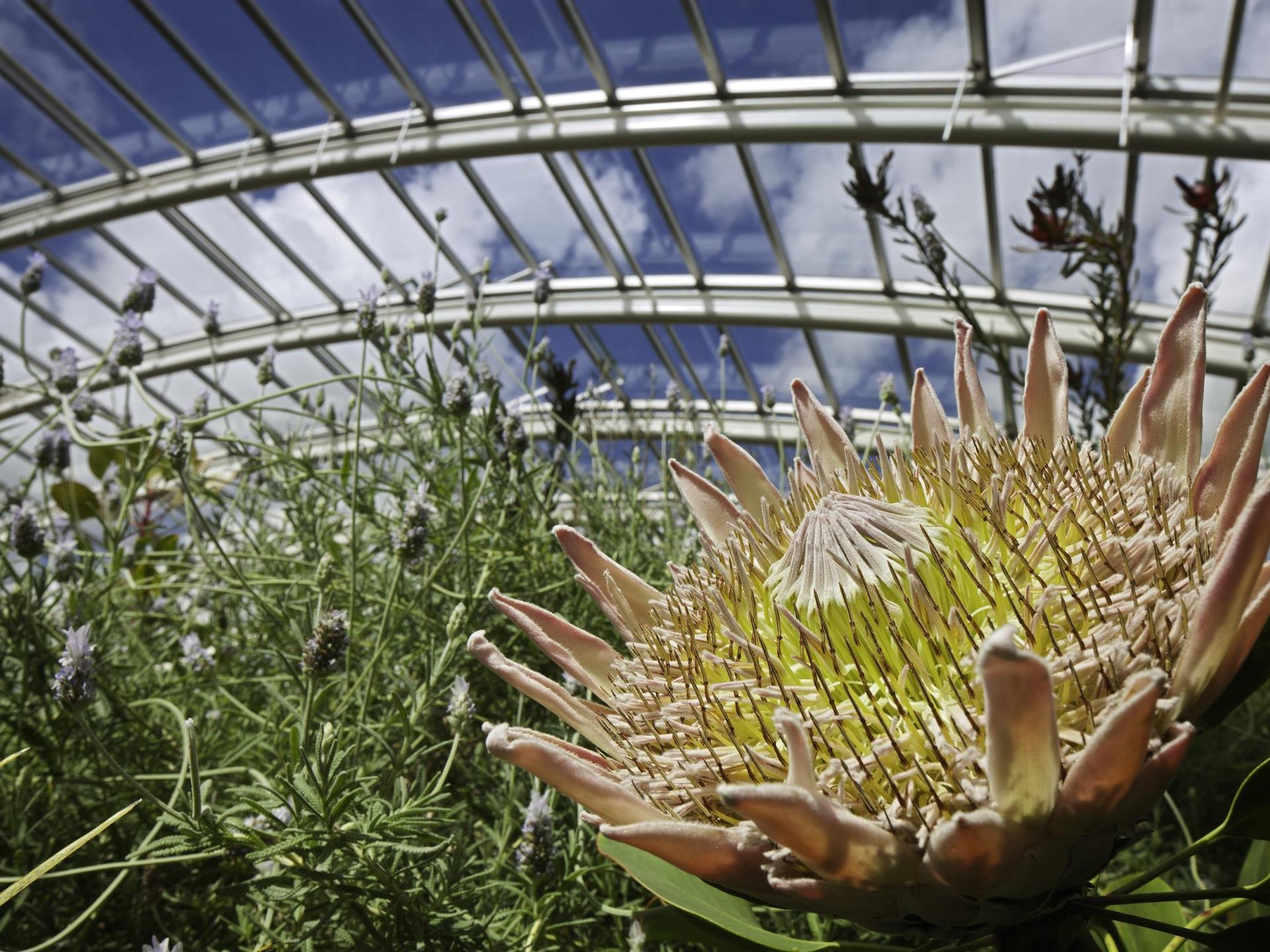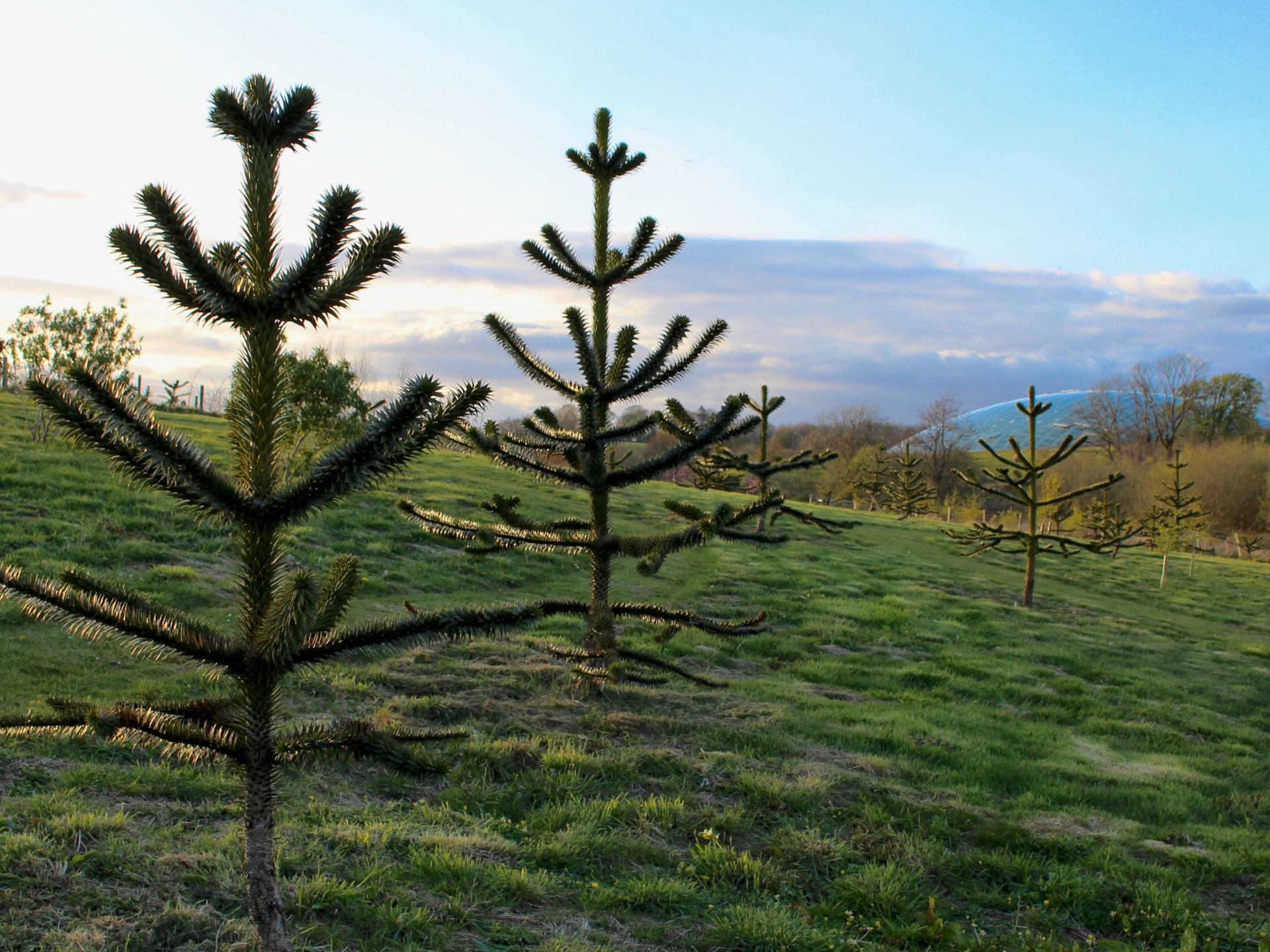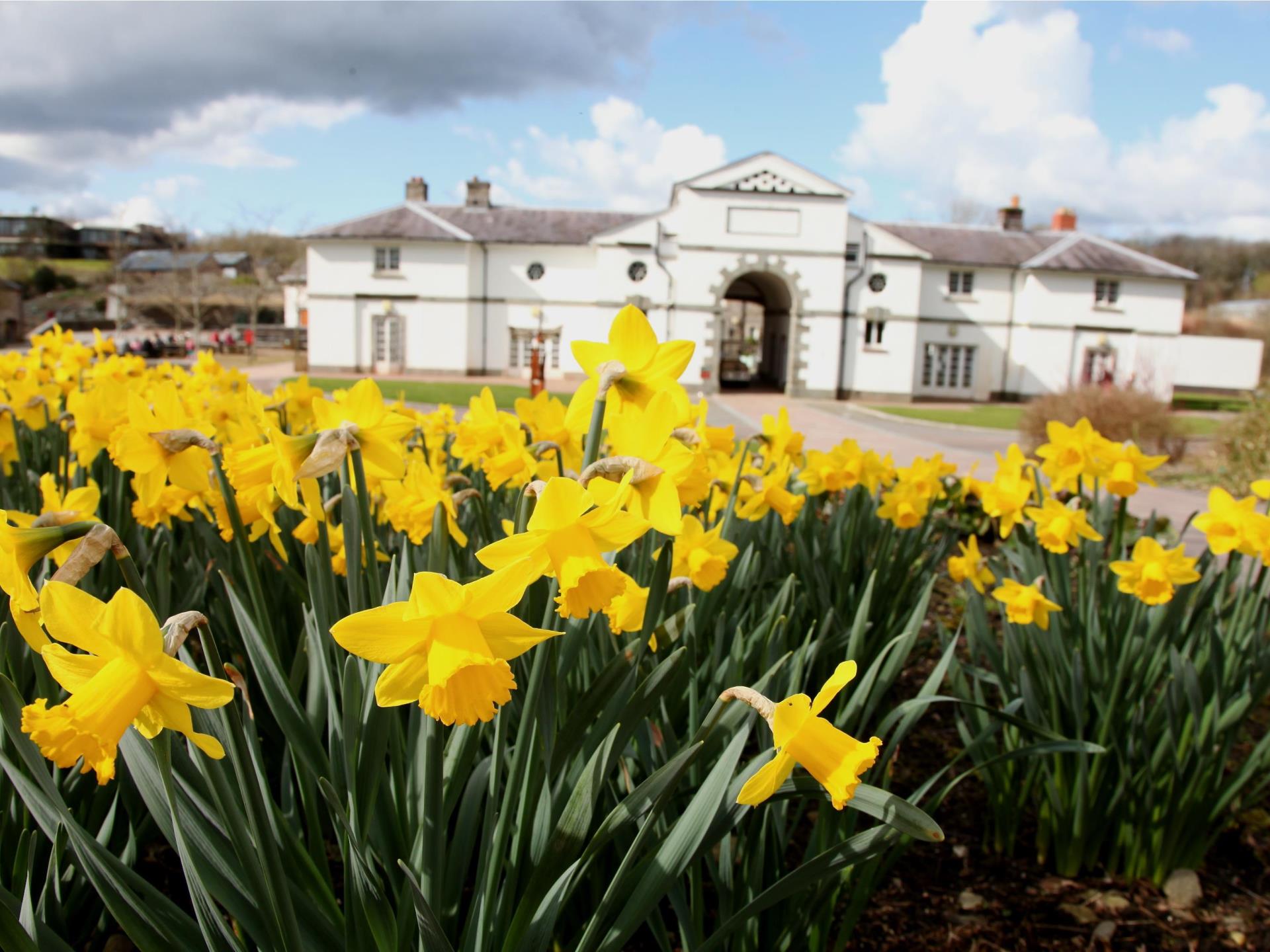 About National Botanic Garden of Wales
The beautiful National Botanic Garden of Wales, near Llanarthne in Camarthenshire, has been hailed a great success by visitors from far and near who have enjoyed all that the 568-acre parkland has to offer, its historic and futuristic buildings, its horticultural displays and flower meadows, its lakes and walks, its shops and cafes.

The Garden's centrepiece is the Great Glasshouse designed by world-famous architects Norman Foster and Partners Inside the amazing tilted glass dome is a Mediterranean landscape dominated by a six-metre deep ravine. Rock terraces and sheer faces are cut by streams and waterfalls. A lake provides a humid habitat at the foot of the chasm. Visitors are able to experience the aftermath of an Australian bush fire, pause in a Spanish olive grove or wander through collections of fuschias from Chile.
There's something for everyone at the Garden of Wales, from the peaceful surroundings of the Japanese Garden, its stream, tea house and cherry trees to the surround-sound experience of Theatre Botanica with its specially commissioned film celebrating the world of plants. There are lakeside walks and prairie walks, an opportunity to see the development of the unique Double Walled Garden and be some of the first to see the shoots that will become the Woods of the World in years to come.

Award-winning water sculptures link the past with the present, bringing 1790s garden and lake design side by side with contemporary art design.
Like what you see at

National Botanic Garden of Wales
NOTE: The above information is generated by third-party data provided by National Botanic Garden of Wales. © National Botanic Garden of Wales 2023.

Please note that the Welsh Government is not responsible for information supplied by third parties and/or the content of external websites. Please make your own enquiries and assessments as to the suitability and quality of services being offered by third party providers.
If you wish to raise an issue with the product displayed above, please contact us via product.database@gov.wales