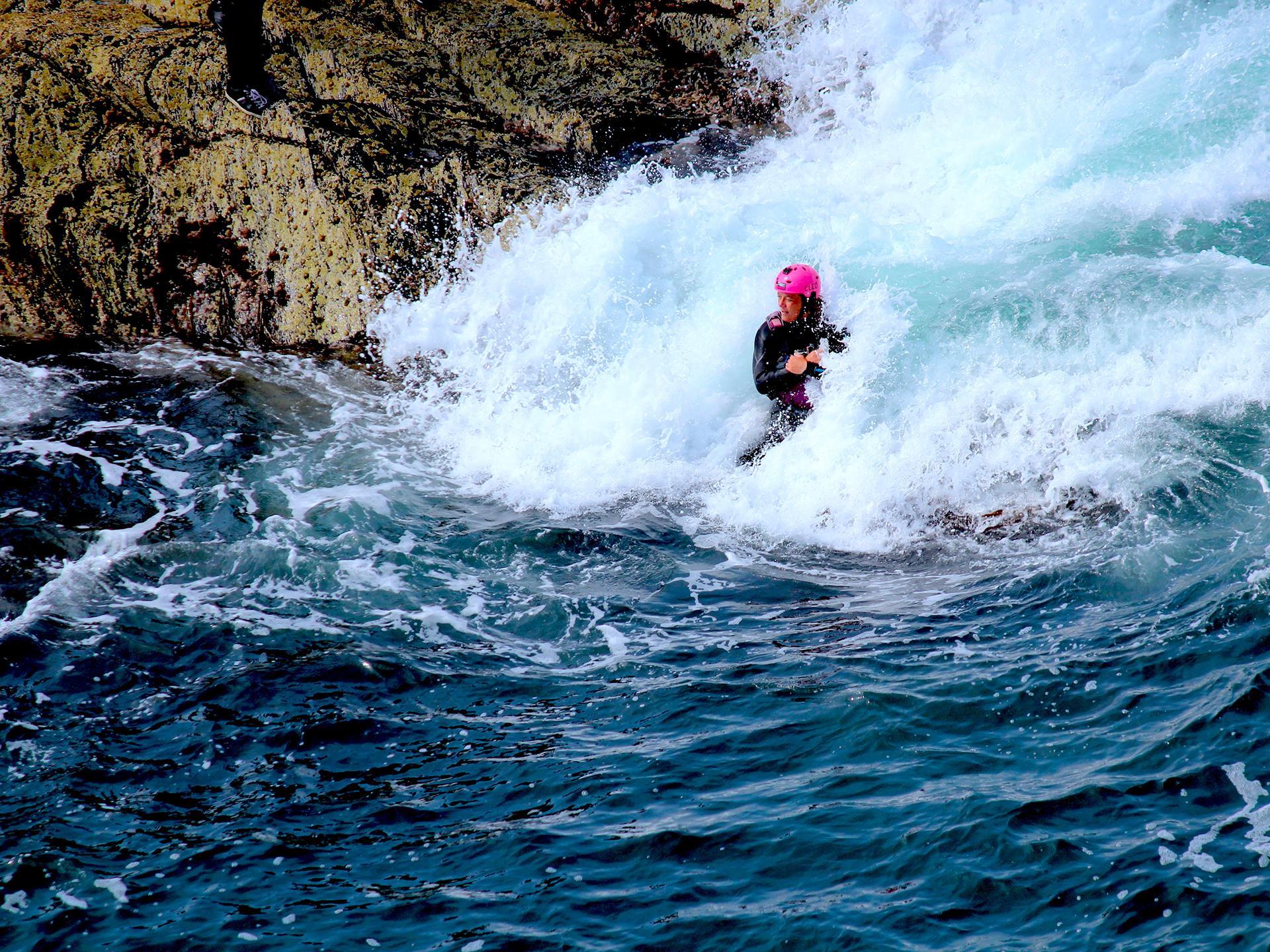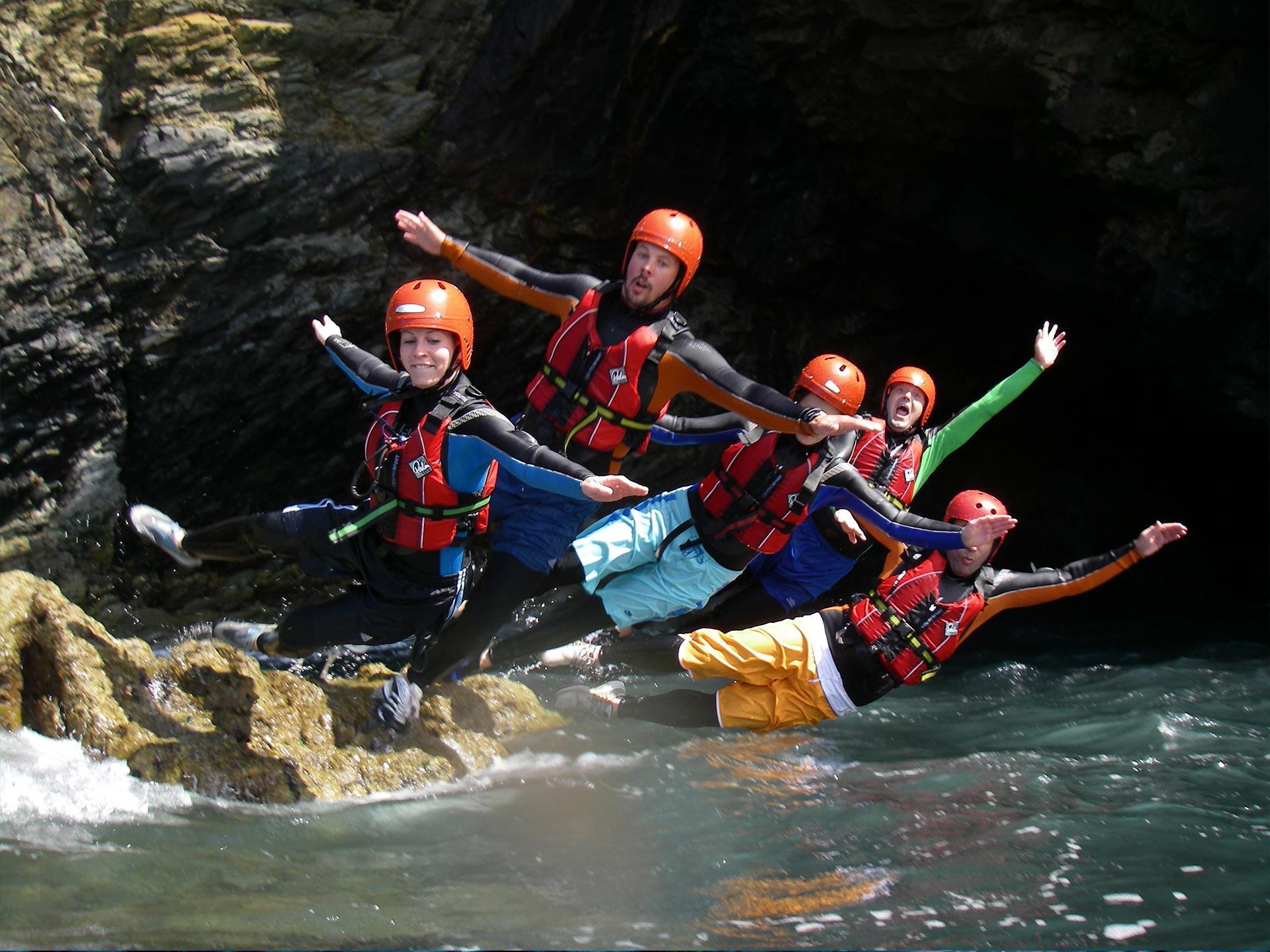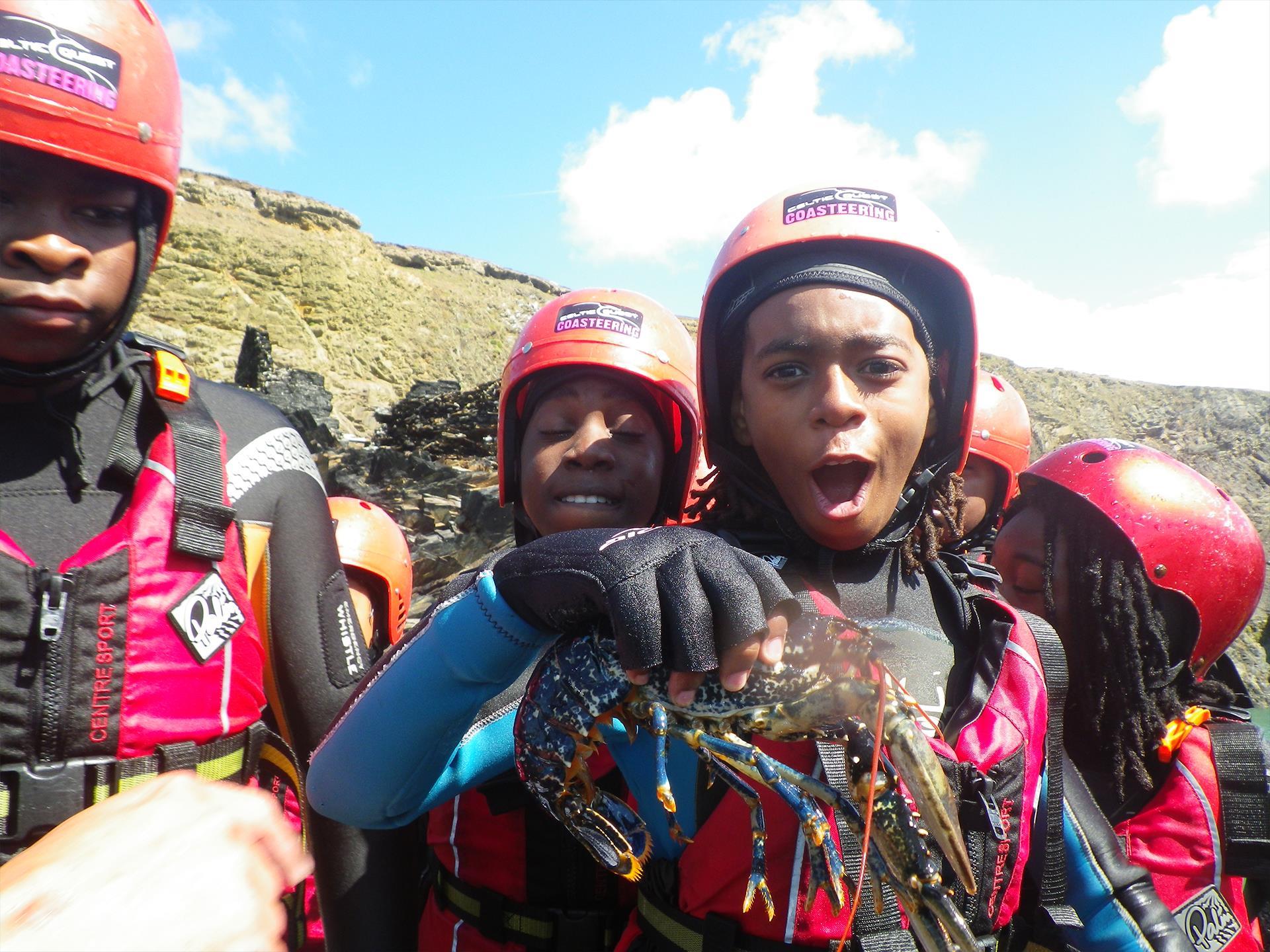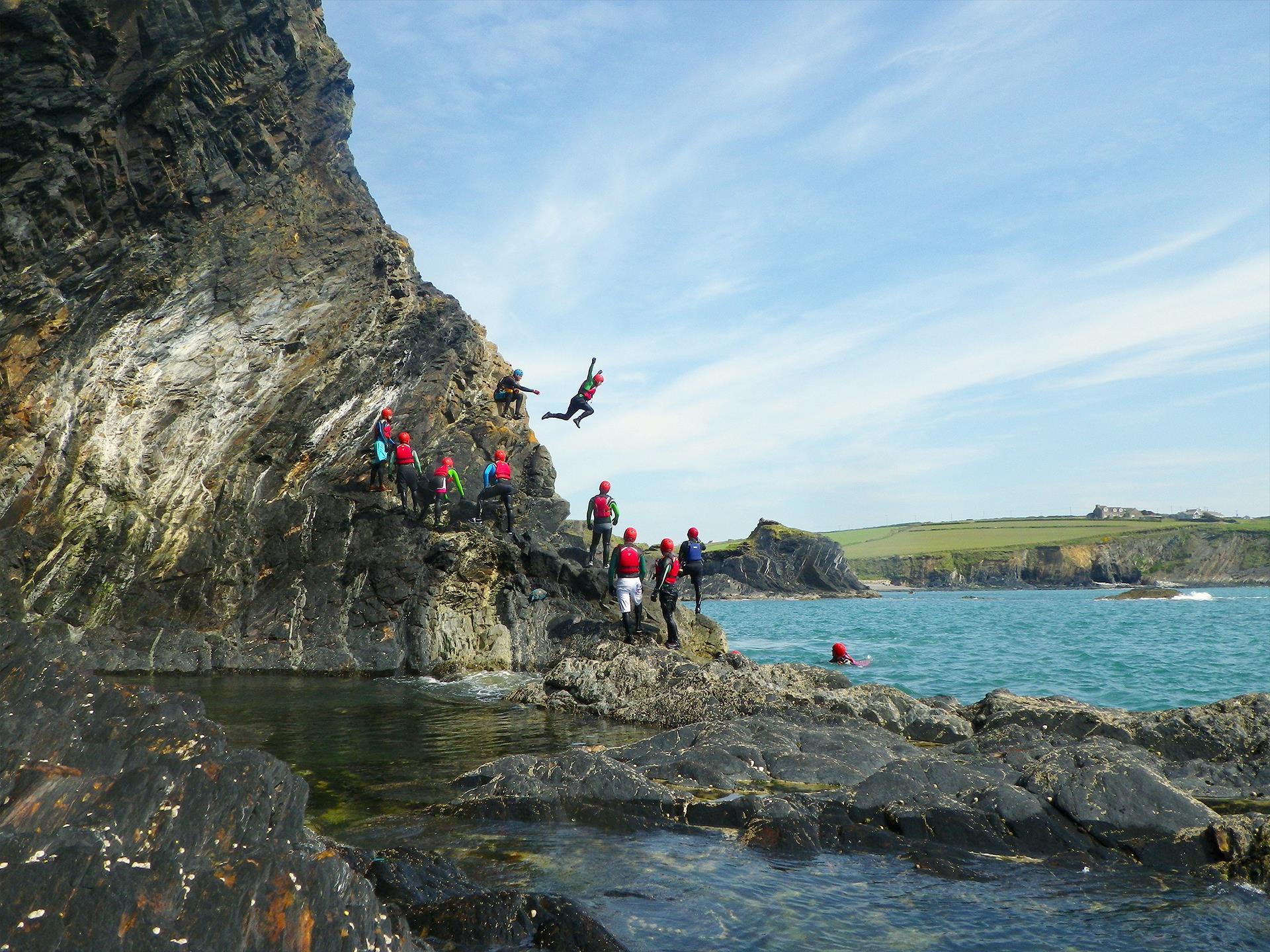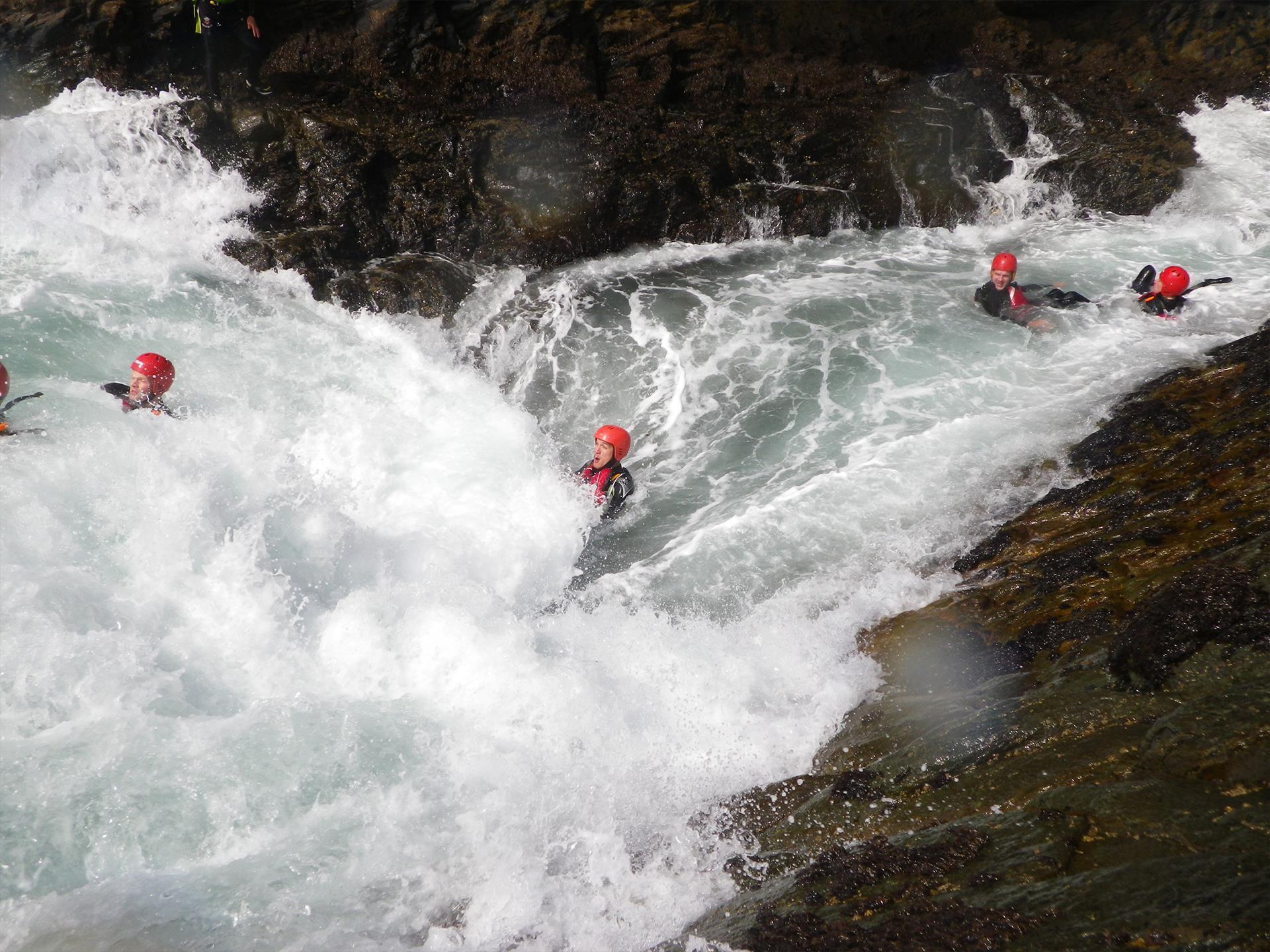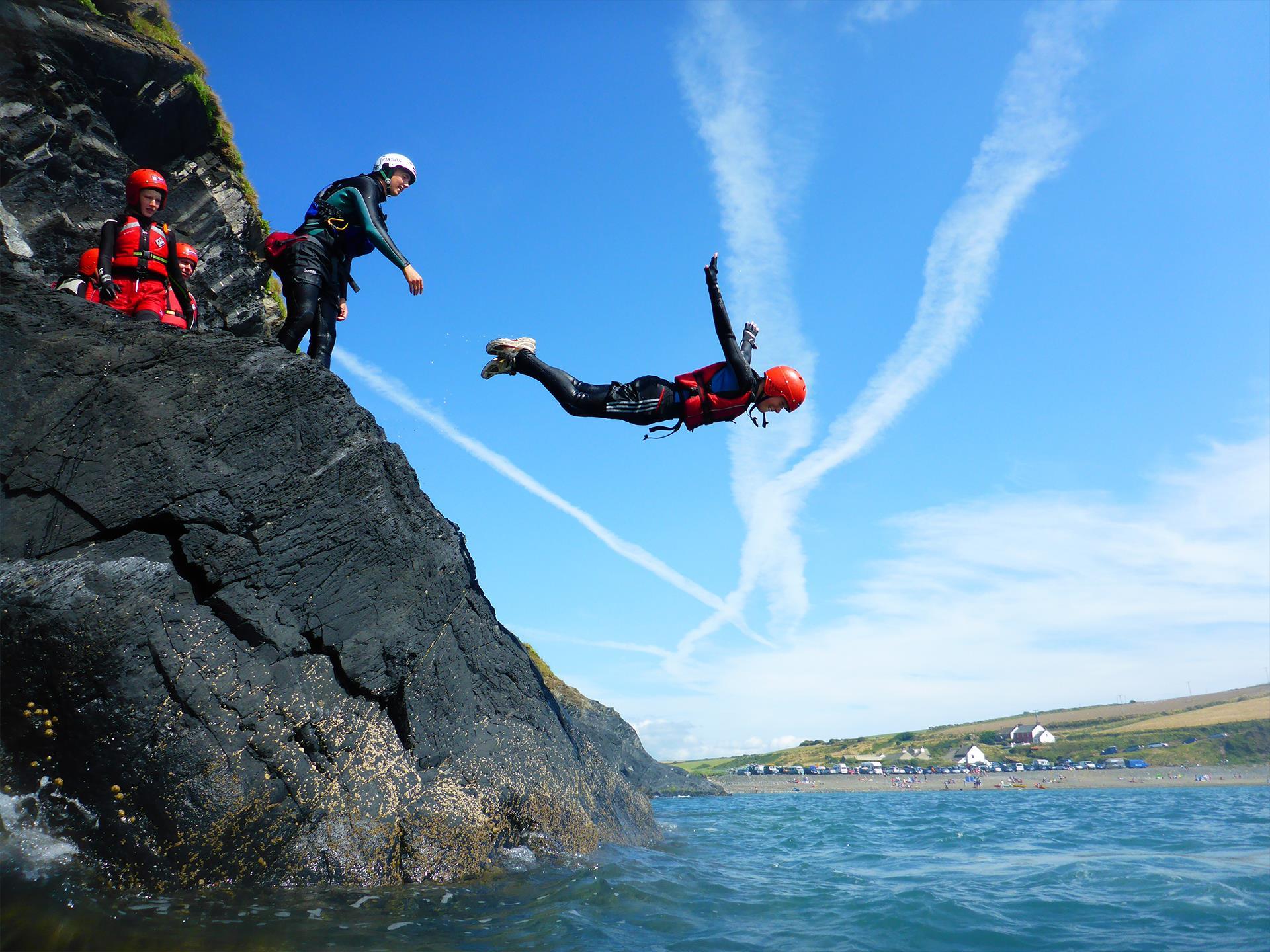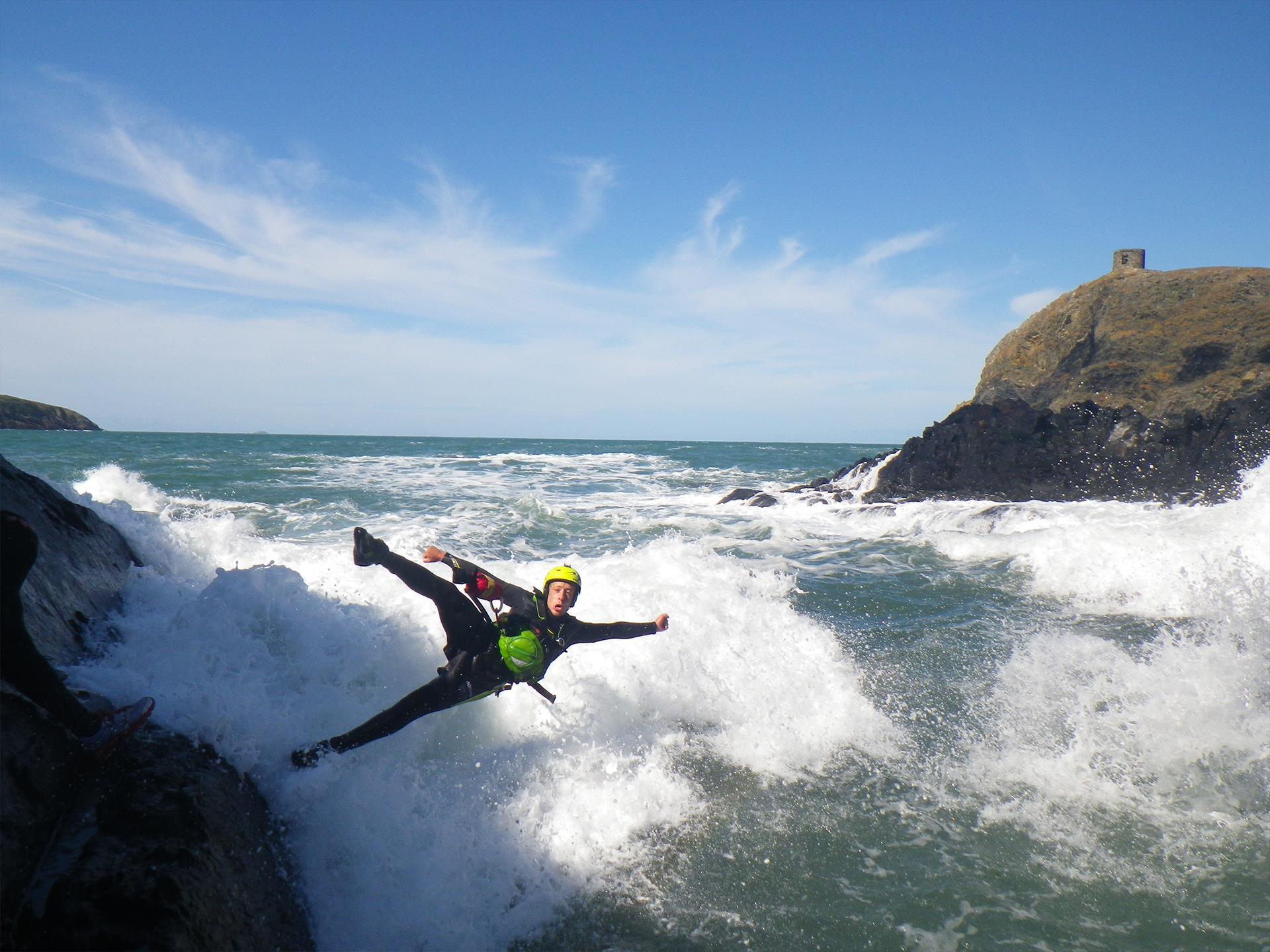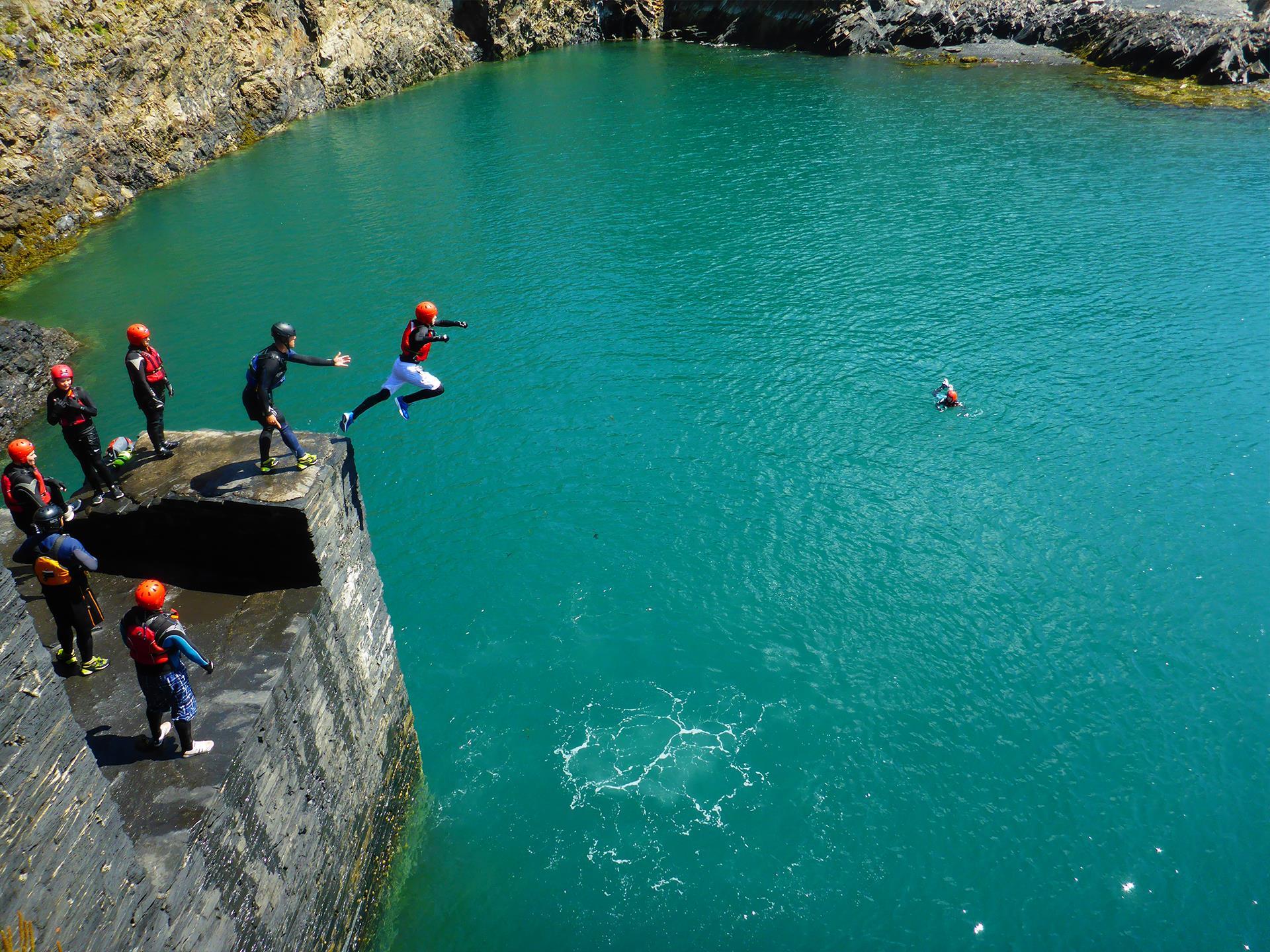 About Celtic Quest Coasteering
Squeeze into a wetsuit, fasten up your buoyancy aid and helmet, tighten up your old trainers and the adventure begins....

Often described as extreme rock pooling Coasteering involves exploring the Pembrokeshire Coast National Park in style. Scramble climbing, adventure swimming, cliff jumping and rock hopping to name but a few of the methods used to traverse the rocky shore. With a wealth of experience and oodles of enthusiasm, our guides can tailor the adventure to suit your expectations and abilities. All aspects of a session are optional, if you don't fancy the big jumps or rough water features, simply traverse or float around them. That said if you want to go big, we are more than happy to oblige!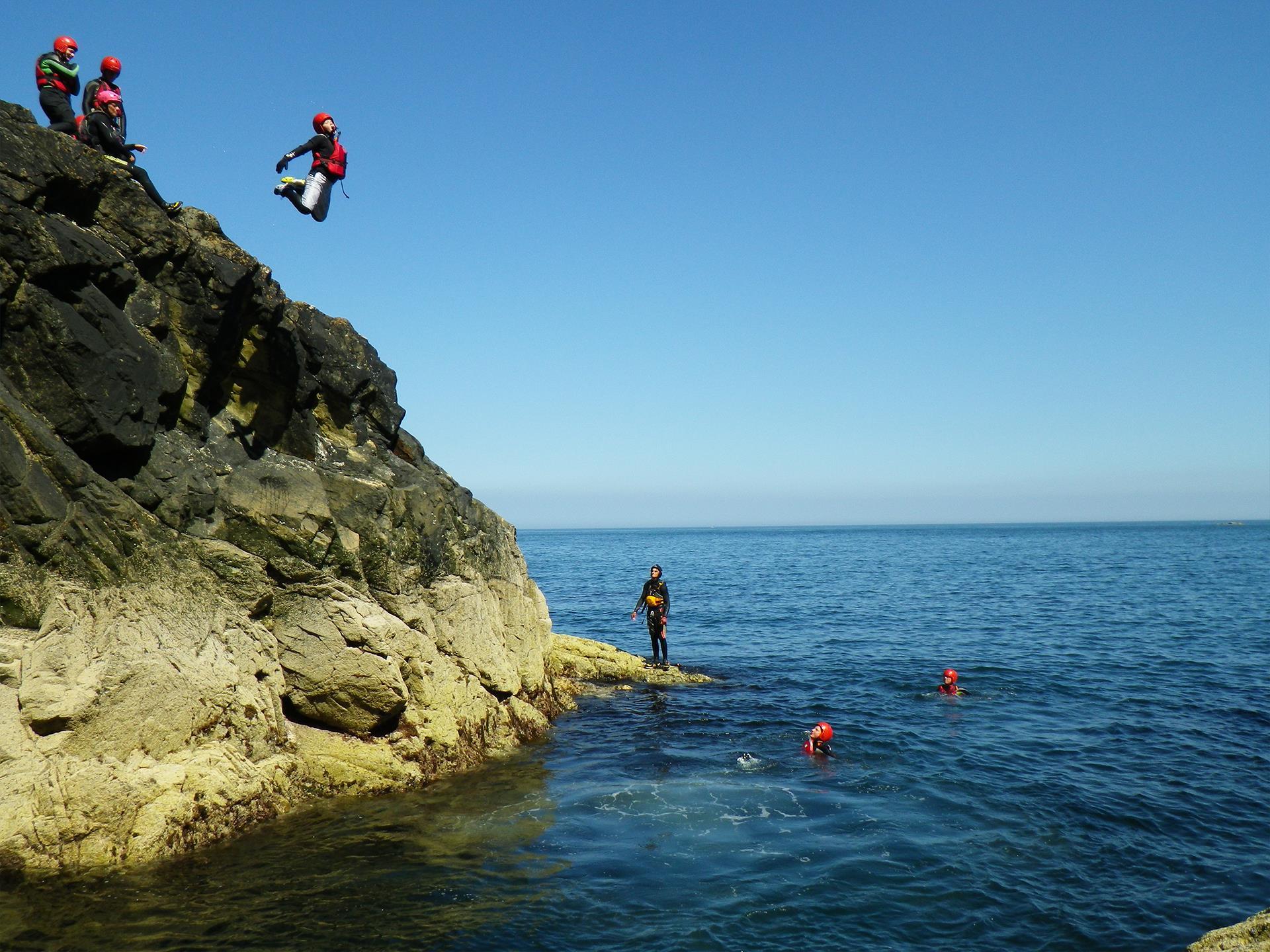 PARTICIPANT GUIDELINES - Due to the nature of the activity, it is always assumed that participants need to be strong swimmers. This, however, is NOT the case. Coasteering is accessible to all. Minimum age is 8years.

WEATHER - All trips are weather dependant. Sea & weather conditions can sometimes dictate which venue is used. That said we do operate in the rain, you're going to get wet anyway!

DURATION - Half-Day (2-3 hrs in the water)

SPECTATORS - Spectators are welcome as there are sections of the adventure that can be seen from the coast path.

DRESS CODE - We will provide a winter steamer wetsuit, bouyancy aid, helmet and if its a bit chilly hood, gloves and socks.
You will need swimwear, a towel, an old pair of trainers (to get wet), a pair of old shorts (worn over the wetsuits), and warm clothes for when you dry off.

AVAILABILITY - Sessions run twice daily March-October. Booking is essential.
Visit Information
Advanced Booking Required?
Like what you see at

Celtic Quest Coasteering
NOTE: The above information is generated by third-party data provided by Celtic Quest Coasteering. © Celtic Quest Coasteering 2023.

Please note that the Welsh Government is not responsible for information supplied by third parties and/or the content of external websites. Please make your own enquiries and assessments as to the suitability and quality of services being offered by third party providers.
If you wish to raise an issue with the product displayed above, please contact us via product.database@gov.wales