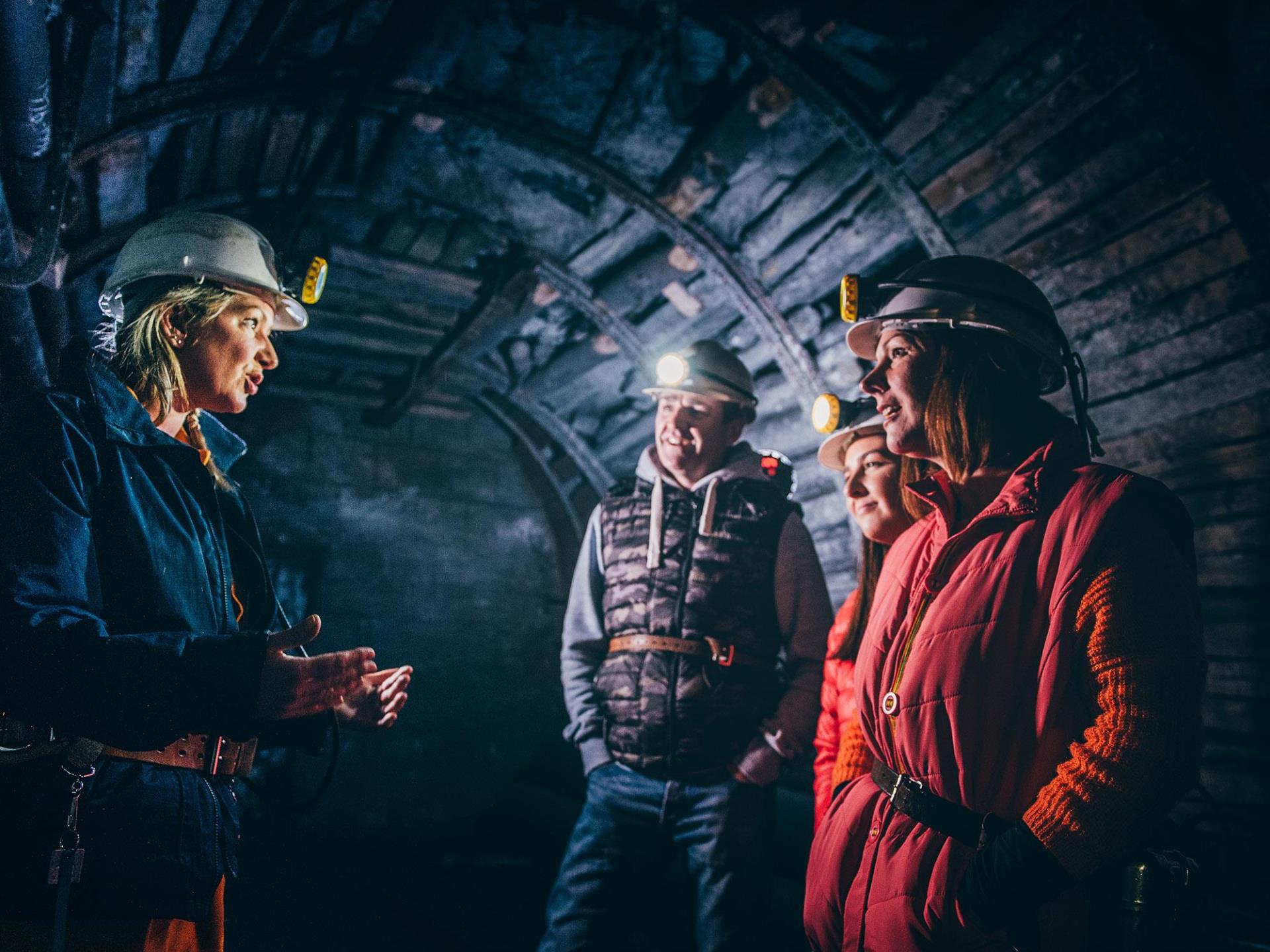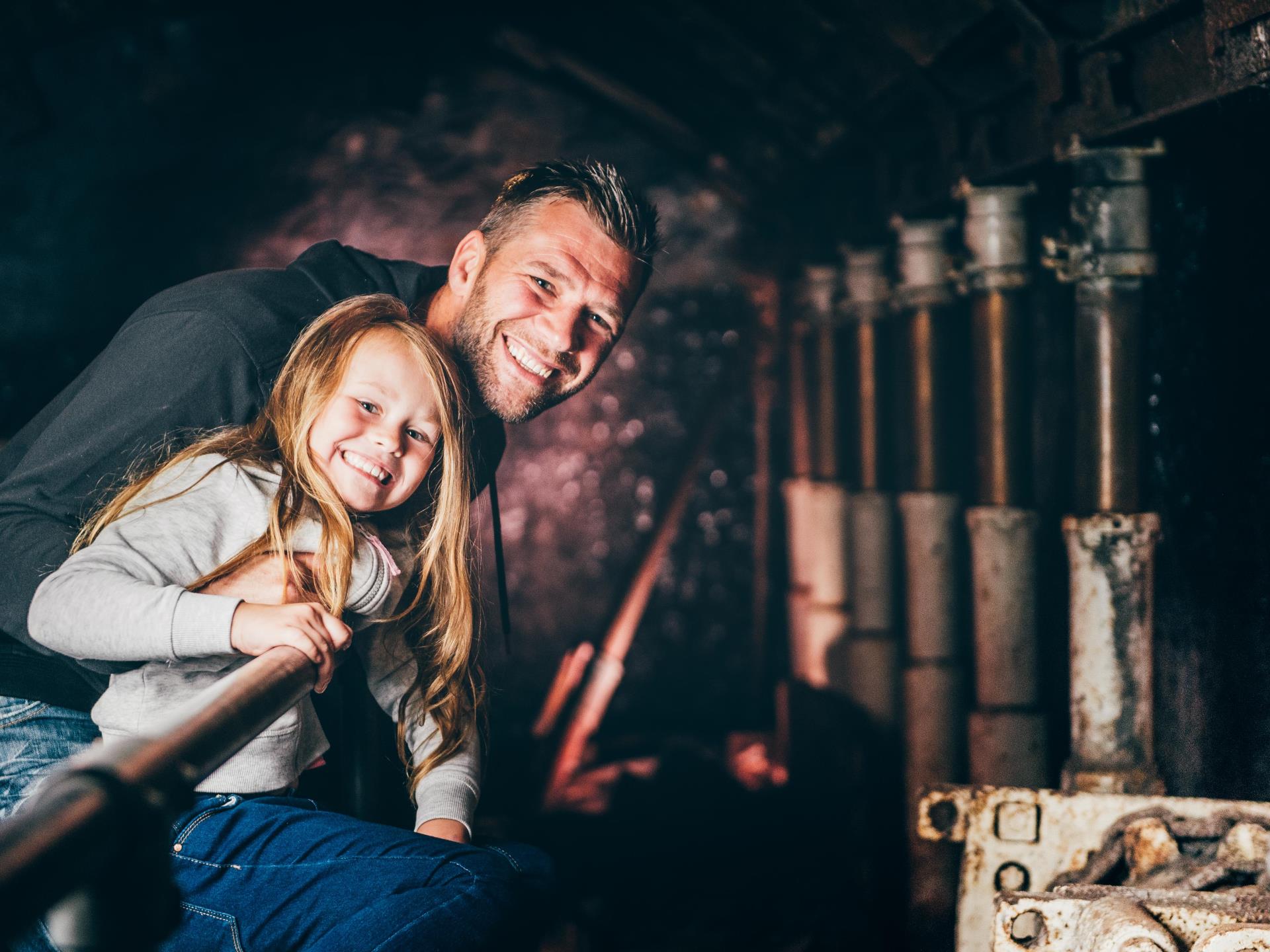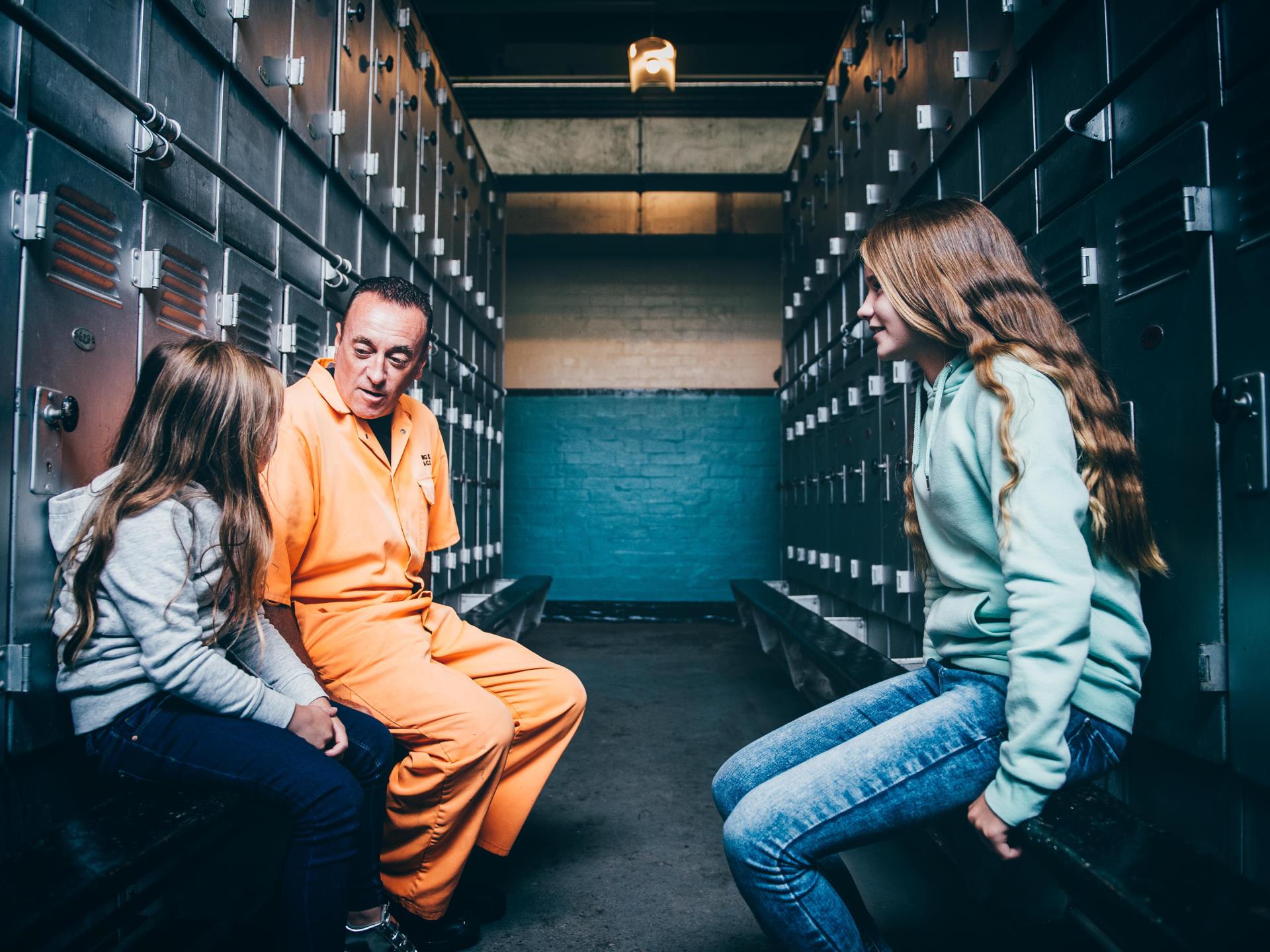 About Big Pit National Coal Museum
Experience the sights, sounds, smells and atmosphere of an authentic coal mine

Set in the unique Blaenavon Industrial Landscape and designated UNESCO World Heritage Site, Big Pit used to employ up to 1,300 workers. Now you can follow in their footsteps through award-winning interactive exhibits and our world-famous underground tour.

Led by a real miner, the tour will take you 300ft underground through original mine workings. It will give you a living, breathing taste of what life was like for those who made their living at the coal face.

On the surface, enjoy a virtual tour of a modern coal mine in the multi-media exhibition King Coal: The Mining Experience.

The Pithead Baths exhibition, with its warm wit, images and objects brings to life the story of coal mining in Wales. A moving, informative and entertaining exploration of the lives of miners and their families, at work and at home.

Don't miss the Lamp Room with our real-life canaries, the Blacksmith's Forge, the Fan House and the Explosives Magazine.

We have events, activities and exhibitions throughout the year.
For more details, visit www.museum.wales/bigpit or call (029) 2057 3650.

Visitor information & facilities:
- Admission is free
- Car park charge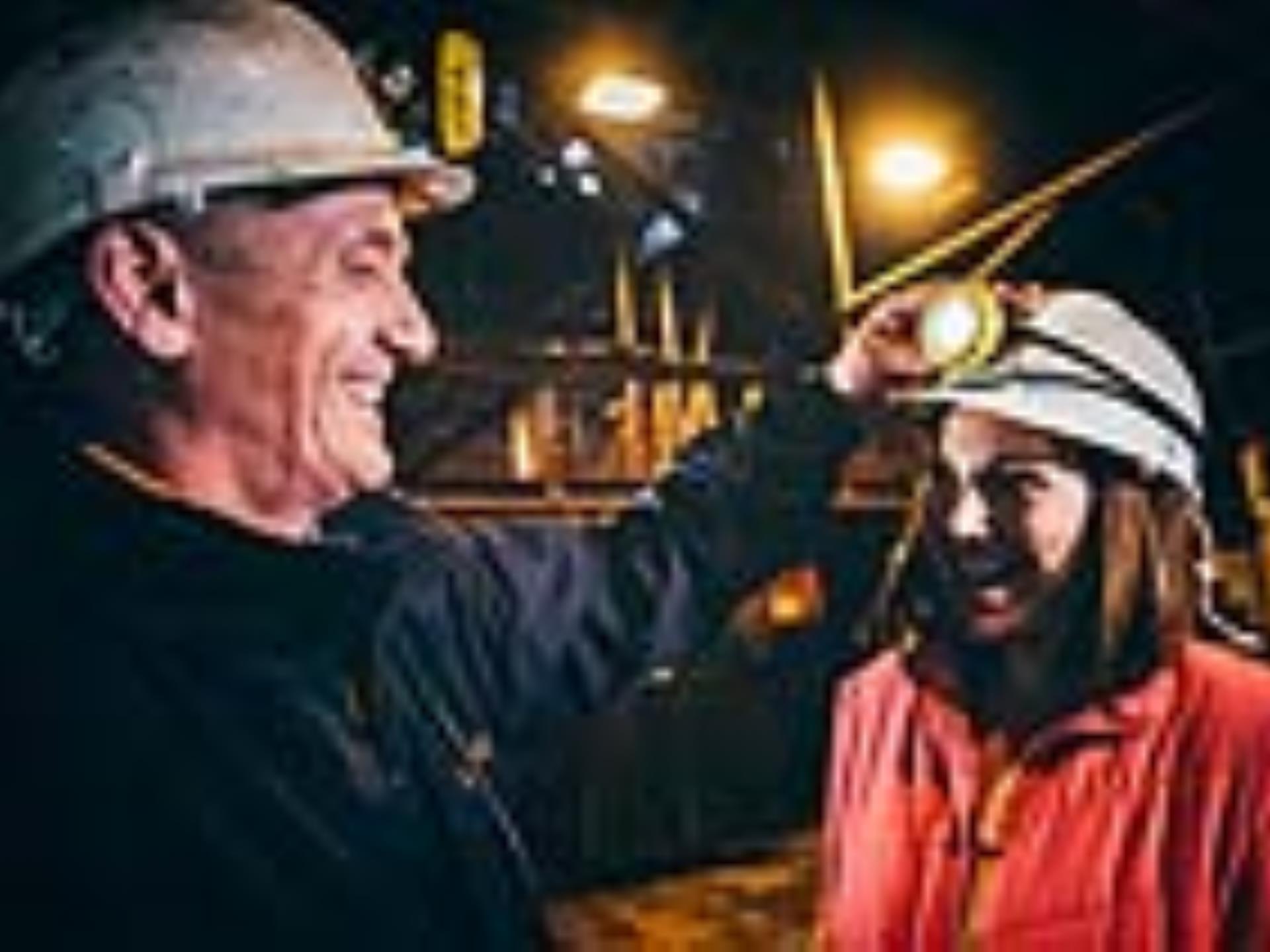 - Children under 16 years must be accompanied by an adult at all times and must be over 1 metre tall to go underground.
- The underground tour takes approximately one hour and everyone must wear a helmet and carry a lamp weighing approx. 5kgs
- Allow 3-4 hours for your visit
- Please wear warm clothing and sensible footwear – paths underground can be uneven or slippery in places, with steps and low areas
- Groups of ten or more and wheelchair users must book in advance for the underground tour
- Groups and individuals can book a timeslot for the underground tour at a small charge. Details: www.museum.wales/bigpit/visit/jobaknock
- Canteen and gift shop (all year) plus seasonal coffee shop
- The museum and underground tour are accessible to wheelchairs users. Please call us for details or visit our website.

Opening times
Open daily February-November: 9.30am–5pm (last admission 4pm)
Underground tours run frequently 10am–3.30pm.

Please check with the Museum before making a special trip.
Please call for December and January details.

Group visits can be made during our normal opening times.
Please pre-book your group by emailing bigpit@museumwales.ac.uk for the following benefits:
• 10% off in the gift shop (£5pp min. spend) for your visitors
• Complimentary refreshments for the coach driver (on production of ID).


Visit Information
Advanced Booking Required?
Like what you see at

Big Pit National Coal Museum
NOTE: The above information is generated by third-party data provided by Big Pit National Coal Museum. © Big Pit National Coal Museum 2023.

Please note that the Welsh Government is not responsible for information supplied by third parties and/or the content of external websites. Please make your own enquiries and assessments as to the suitability and quality of services being offered by third party providers.
If you wish to raise an issue with the product displayed above, please contact us via product.database@gov.wales