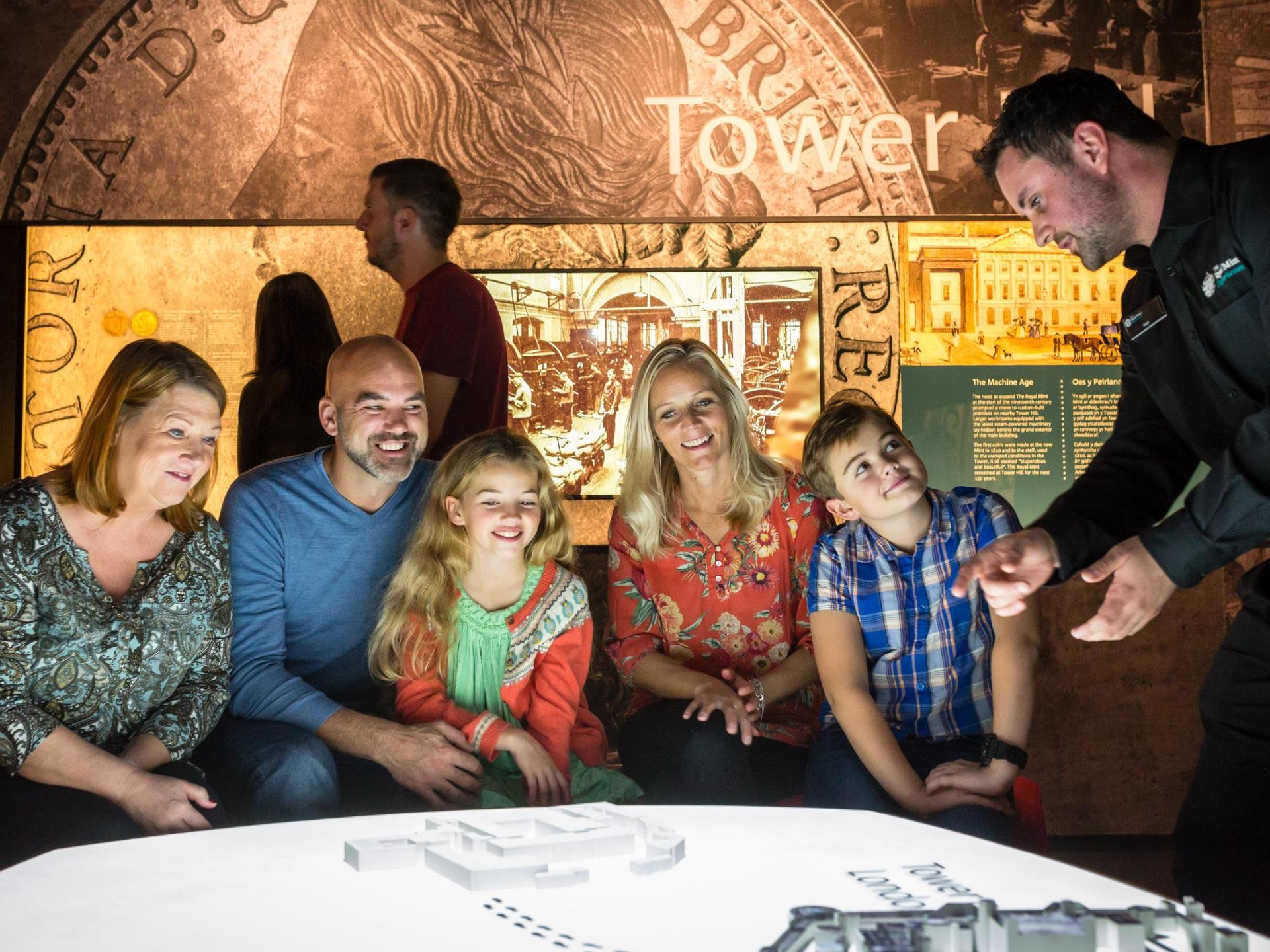 About The Royal Mint Experience
The Royal Mint Experience is the only place in the world where you can watch the United Kingdom's coins being made. Go behind the scenes to follow the journey of a coin from a blank to a bank in our Guided Factory Experience.

Experience the sights, sounds and smells of thousands of glistening new coins, hot off the presses, and get the chance to strike your very own coin.
Wander at your own pace through the Interactive Exhibition, discovering the incredible processes needed to make a coin. Come face to face with British monarchs over the past 1,000 years; test your knowledge of the coins that have been made for countries around the world; get up close to the London 2012 Olympic and Paralympic medals, and listen to the stories of those whose bravery has been rewarded with the UK's gallantry and service medals.

Discover more and book tickets at royalmint.com/experience or call 0333 241 2223
Visit Information
Advanced Booking Required?
Like what you see at

The Royal Mint Experience
NOTE: The above information is generated by third-party data provided by The Royal Mint Experience. © The Royal Mint Experience 2023.

Please note that the Welsh Government is not responsible for information supplied by third parties and/or the content of external websites. Please make your own enquiries and assessments as to the suitability and quality of services being offered by third party providers.
If you wish to raise an issue with the product displayed above, please contact us via product.database@gov.wales