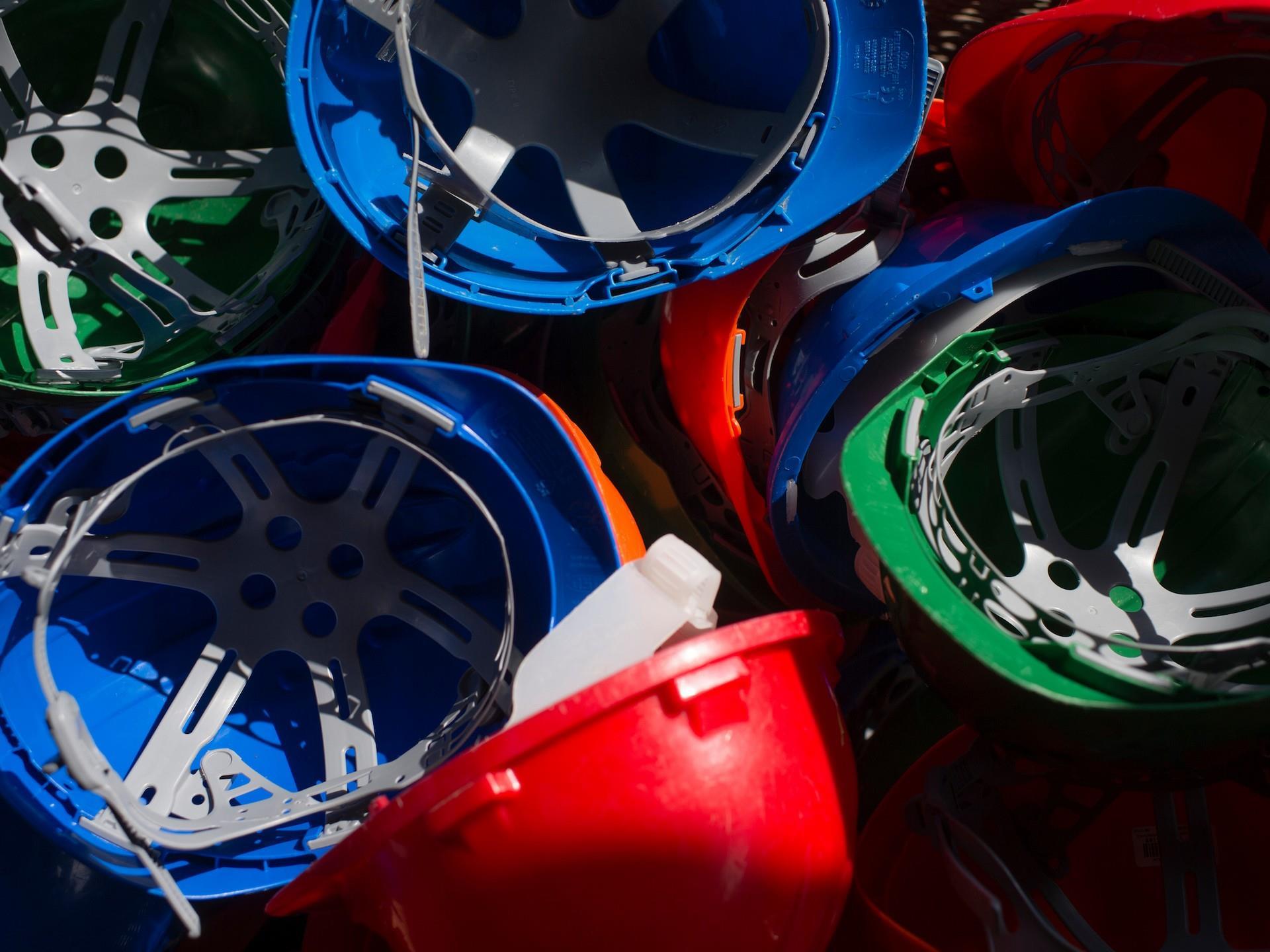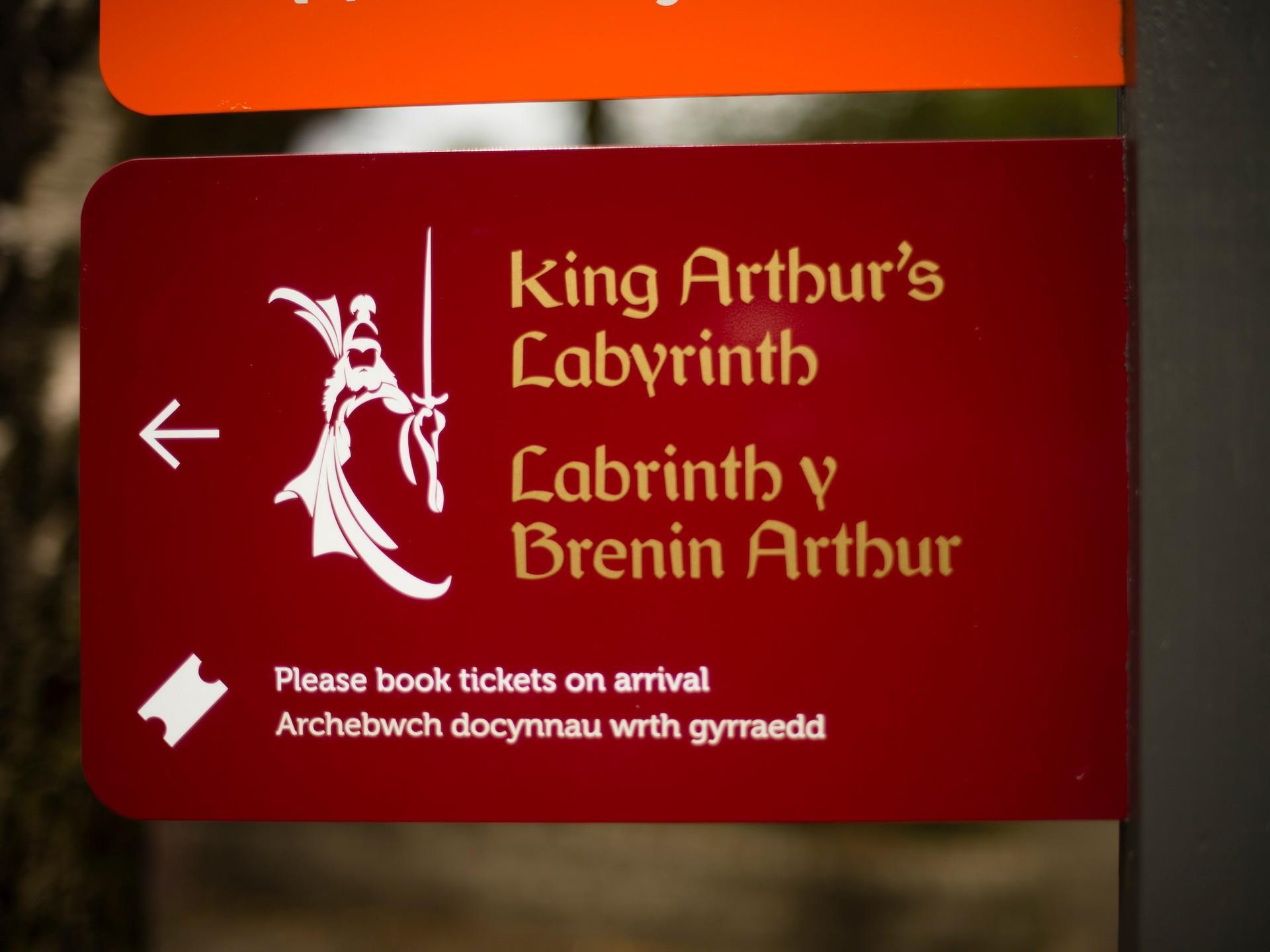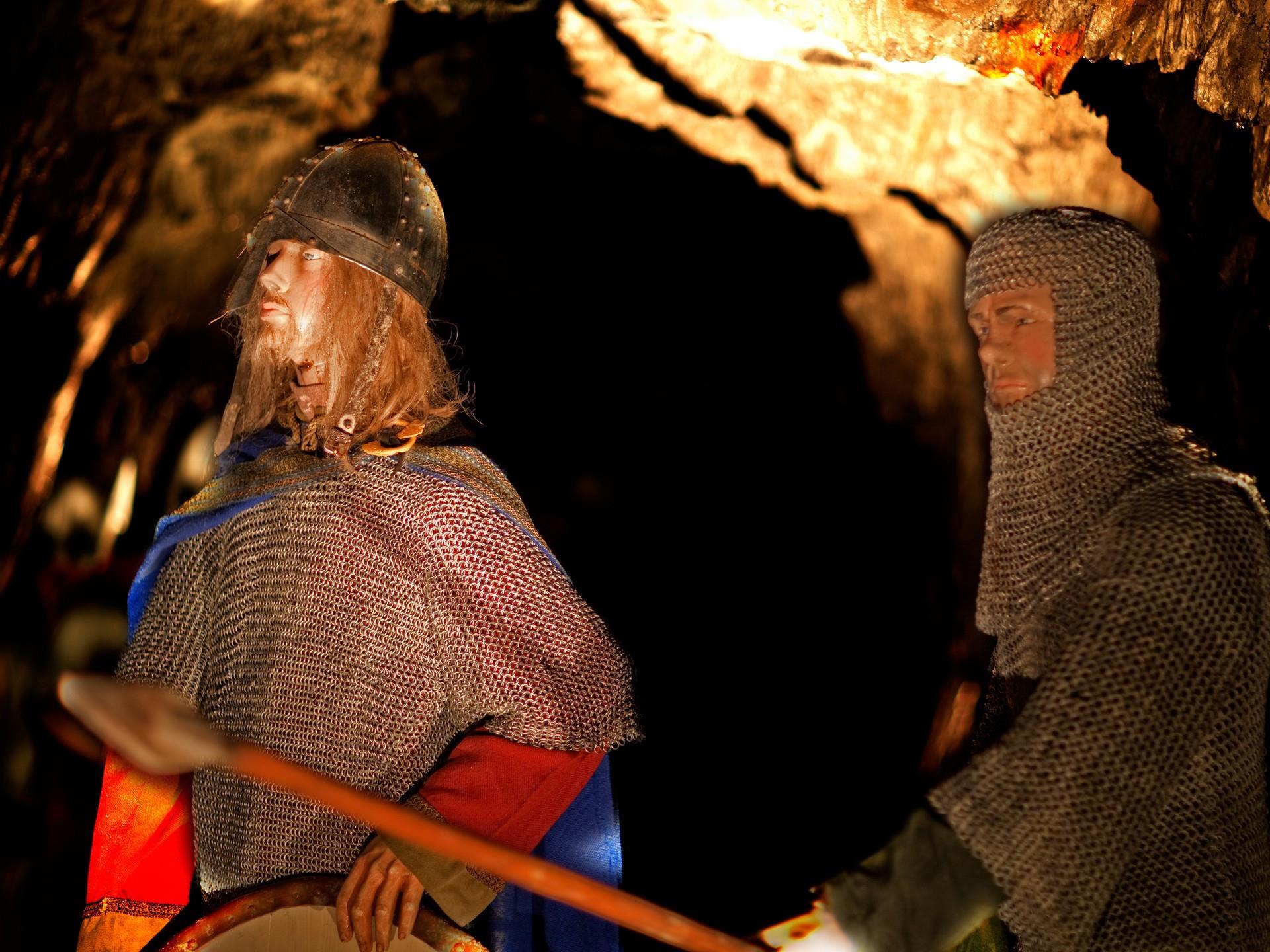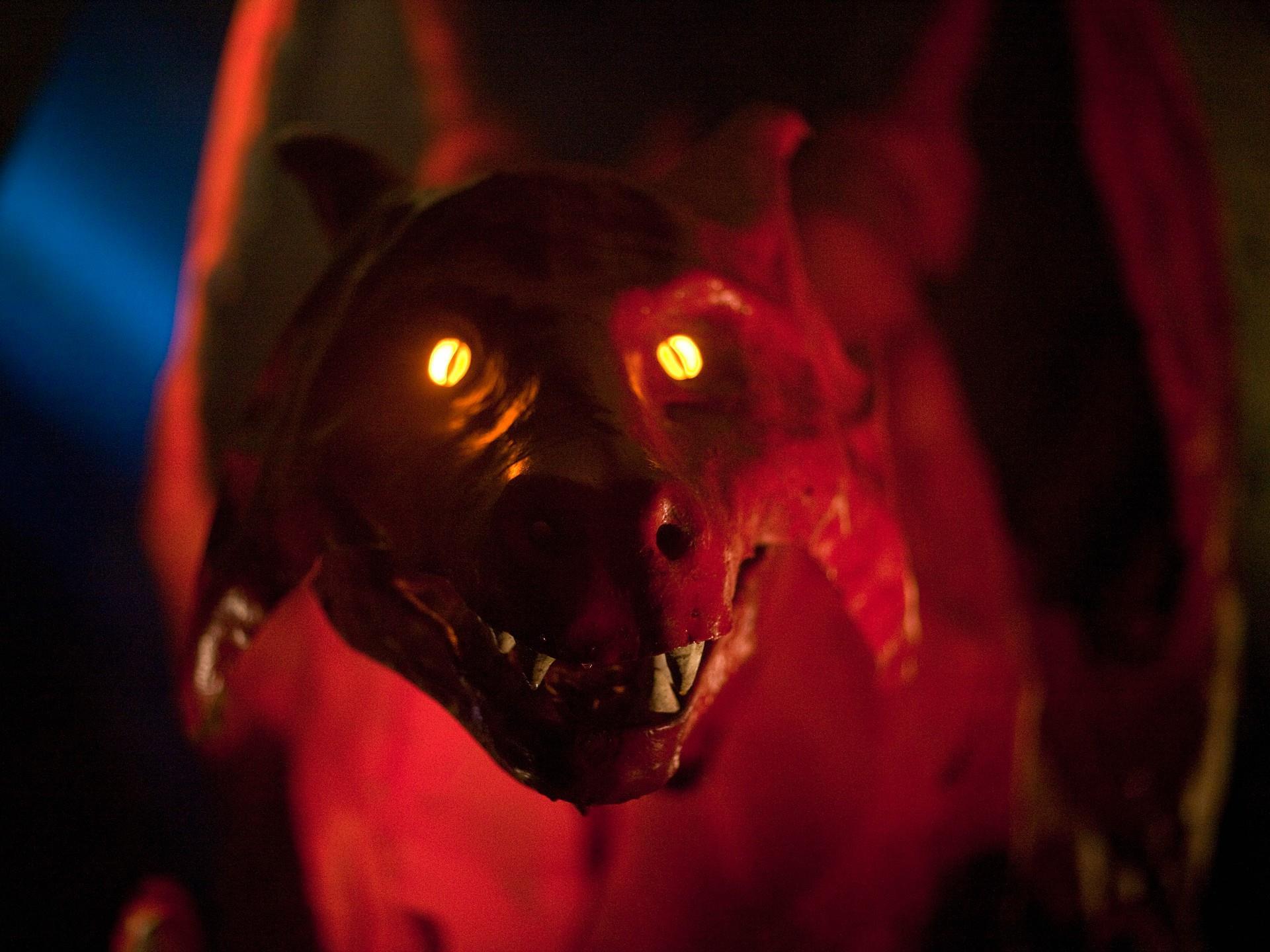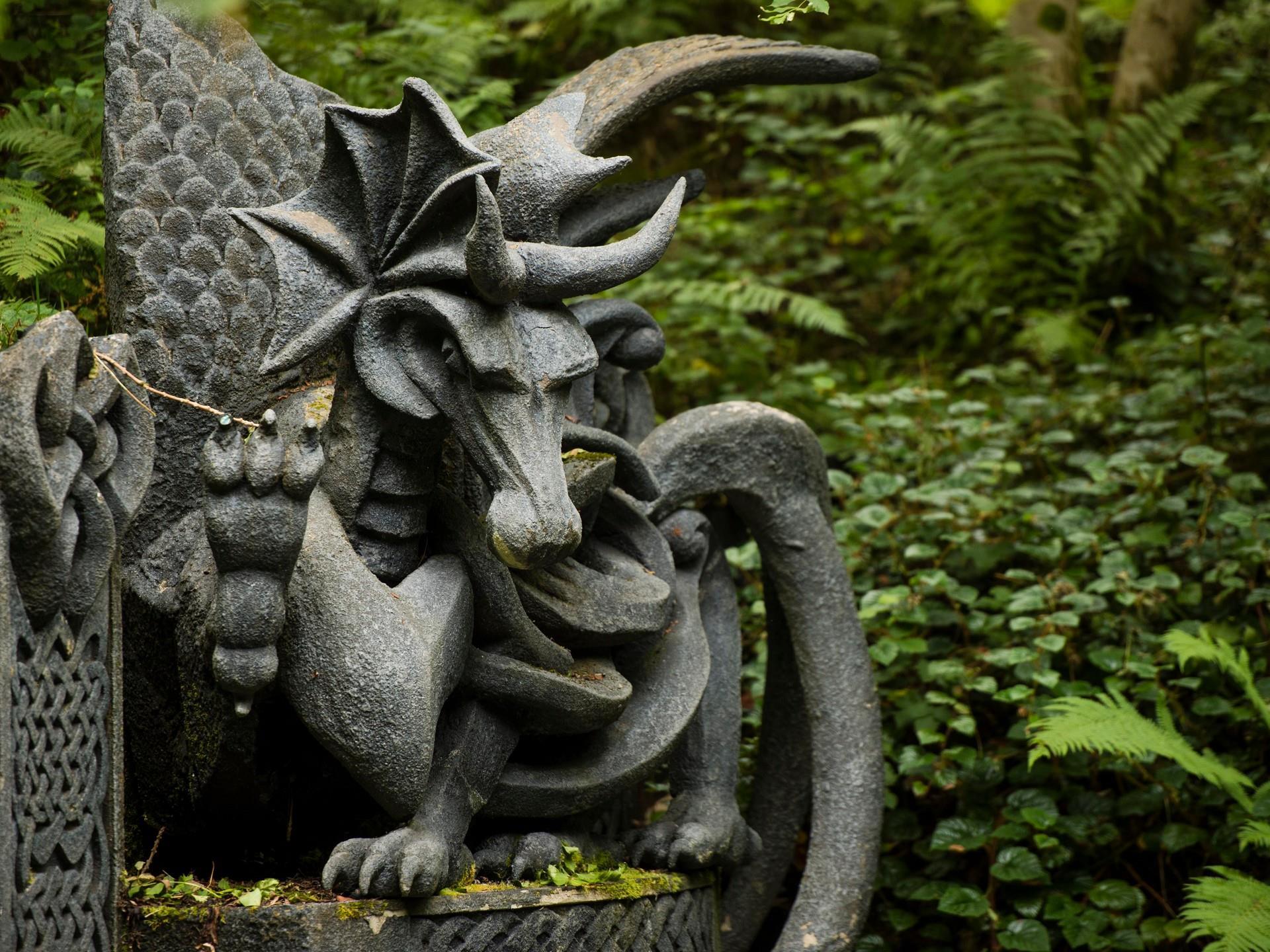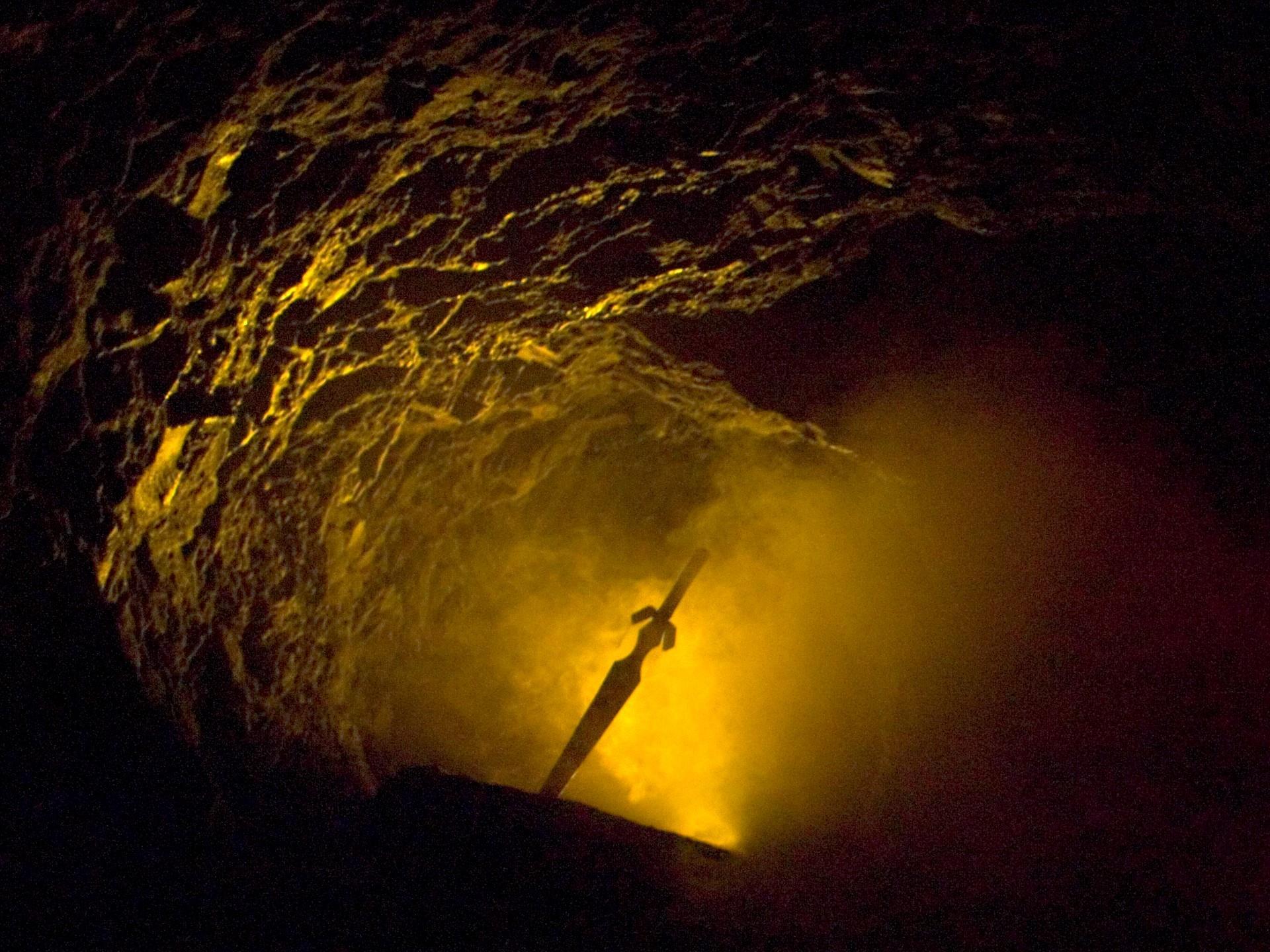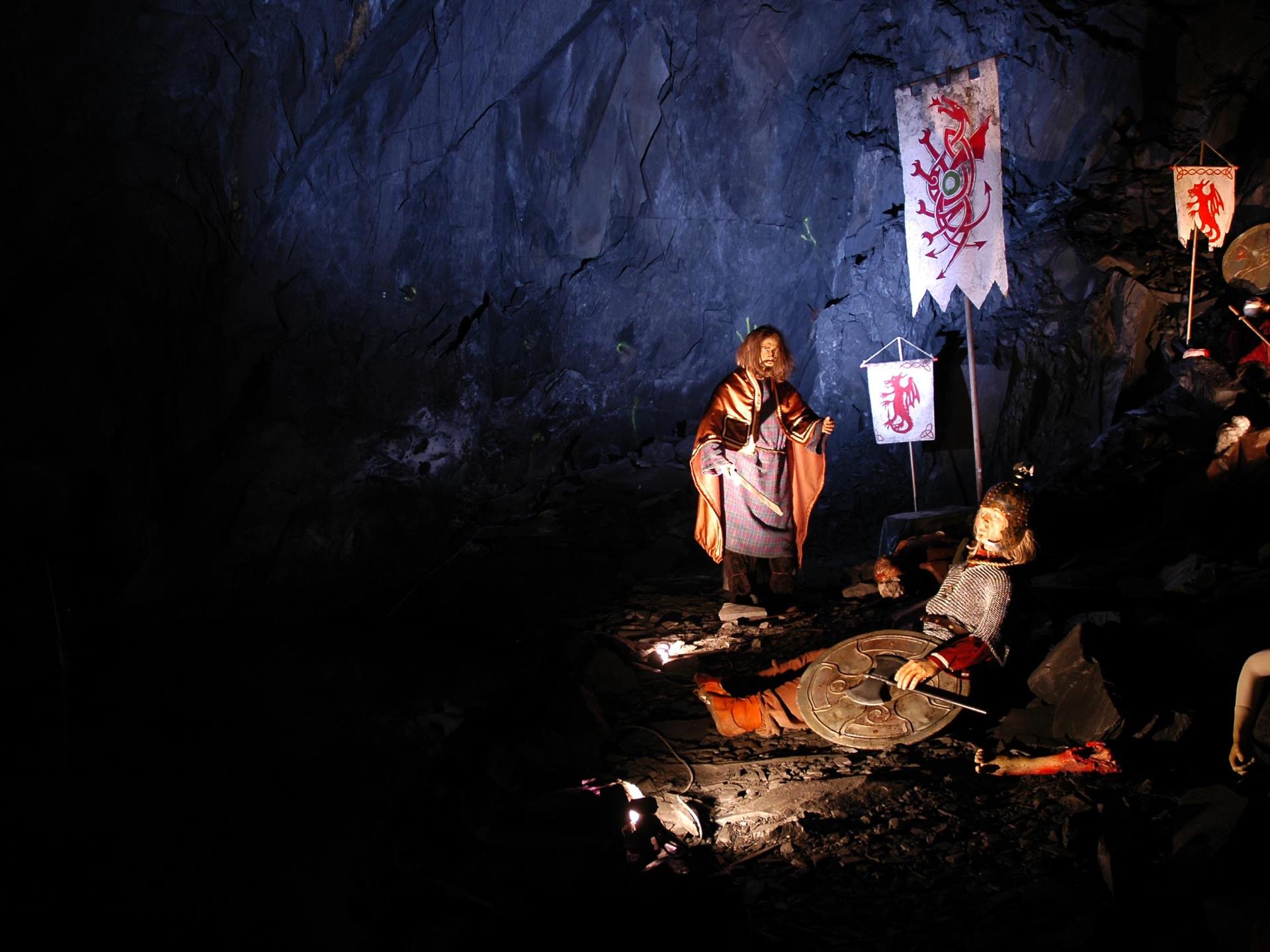 About King Arthurs Labyrinth
THE UNDERGROUND STORYTELLING ADVENTURE
Sail through the magical veil of a waterfall into a legendary world awash with stories of dragons, giants, fierce battles and the legendary King Arthur.
Once your boat docks your group will be guided through winding tunnels and vast caverns of the Labyrinth by your guide, a hooded Dark Age Boatman. Inside the Labyrinth ancient Welsh legends unfold:

ANCIENT WELSH LEGENDS
-Enjoy the ancient Welsh legend of The Battle of Camlan, where King Arthur battles his evil nephew Mordred.
- Hear the story of King Gwrtheyrn, who was trying to build a new castle in North Wales but each night the foundations crumbled. With Merlin's help, 2 dragons were found fighting deep underground, one Red and one White.
-Enjoy the ancient tale of Bran the Blessed, King of the island of the Mighty many years before King Arthur was born. Find out the drastic action that King Arthur took when he was told that "Bran the Blessed's magical powers still protect the country today"
These ancient Welsh legends, and more, unfold deep underground with dramatic scenes, light and sound Enjoy an exciting finale - Dragon River. Your adventures underground may disturb the Guardians of the Labyrinth. Will you avoid their clutches and return safely to the outside world?

The tales told are many of the earliest Welsh legends which celebrate the coming of Arthur, a King with extraordinary powers who defeated the Saxons and brought peace to our Islands.

Cool when hot and dry when wet, this is the perfect attraction for all ages in all weathers.

The adventure continues above ground with further attractions to explore.

In The Welsh Legends Maze, you'll find more mythical stories and intriguing characters as you navigate the snaking paths of a maze. Take on the challenge of the Mabinogion Quest based on ancient myths and legends with prizes to be won.

GROUP DISCOUNTS
For pre-booked groups of 15 people or more, admission discounts are available (not available during the 6 week summer holiday). Please contact us to make your group booking.

King Arthur's Labyrinth & The Welsh Legends Maze start from the CORRIS CRAFT CENTRE in Mid Wales which is also home to 9 craft workshops and the resident designer-makers. Find unique handcrafted items for your home, garden and gifts for others. You can also drop by to make your own crafts. These activities are popular so groups should prebook.

GROUP MEALS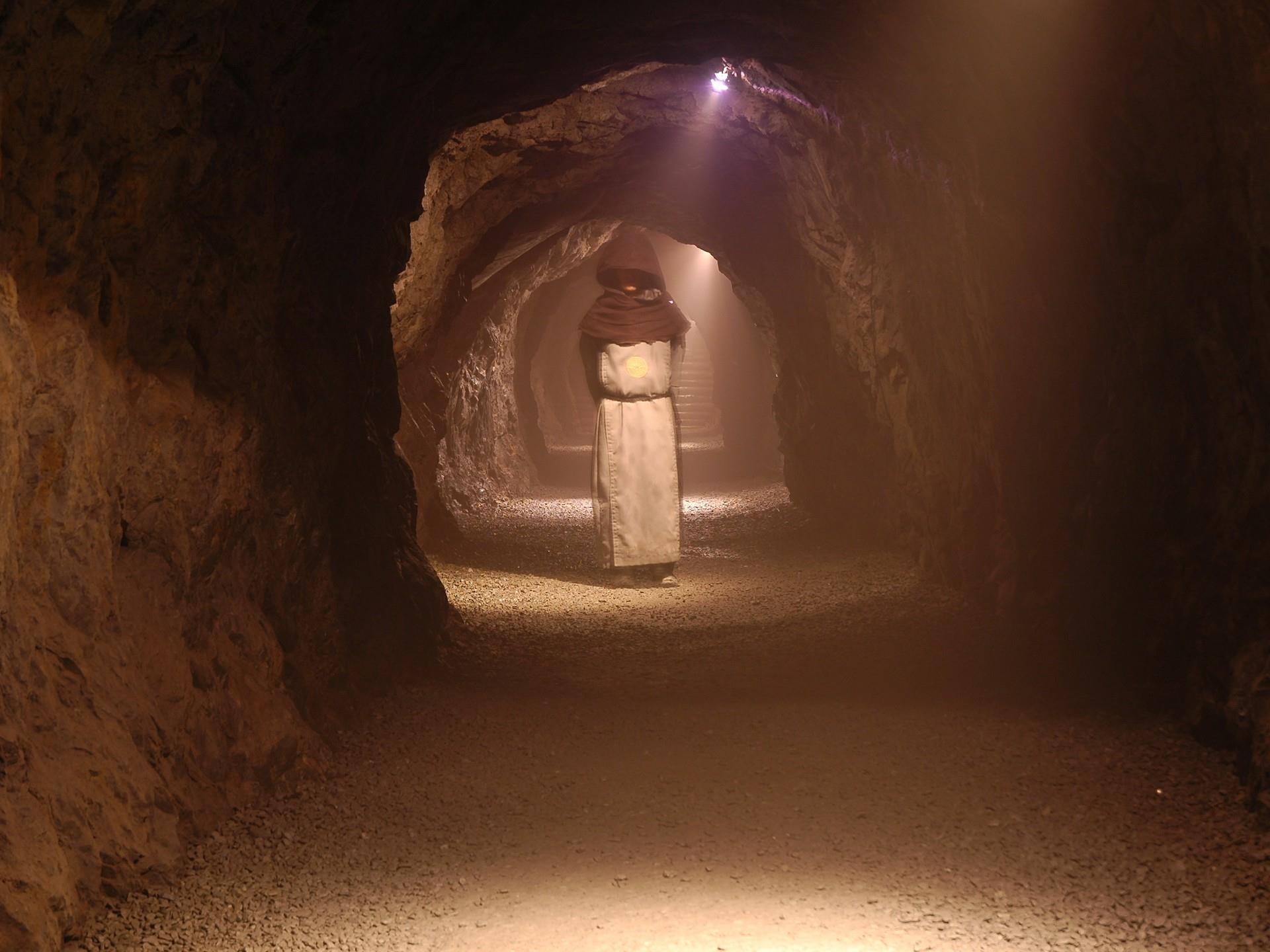 The Corris Café is perfect for a Group Meal / Refreshments stop, and right next to King Arthur's Labyrinth, with seating for up to 80 diners. At The Corris Café delicious local produce is used across the all-day menu. Enjoy freshly ground morning coffee (the coffee beans are expertly roasted in North Wales and freshly ground by our trained baristas) tea, hot chocolate or a cold drink with a great selection of locally baked cakes and biscuits. There's an all day Breakfast bap menu too, choose from Welsh sausages, bacon, eggs and mushrooms or enjoy a tasty fully loaded breakfast bap with all four fillings.
The delicious lunch menu includes our popular Welsh Rarebit where a traditional recipe is used with Welsh cheddar and Purple Moose Ale. The burger menu has a range of steak burgers, lamb, sausage and vegan burgers, all served on a sourdough beer bap. Other options include homemade soup, Welsh Lamb cawl, Freshly Baked Pie with Mash Potato and Coleslaw, a range of jacket potatoes and freshly cooked pasta dishes.
Enjoy afternoon tea with freshly baked scones and Bara Brith. A range of speciality teas and traditional teas (freshly ground coffee or choose from a range of cold drinks if you prefer) are available.
Tell the staff about any food allergies or special diets, they will be able to cater for your needs.
There is free WIFI with seating available indoors and outdoors.
Chat with our Café Manager Diana to discuss your groups' requirements, for pre-booked groups special group menus are available. Free coach driver's refreshment / meal voucher.

WELSH FOOD AND DRINK SHOP
Linked via an archway from the café is the Welsh Deli where you'll find shelves of mouth-watering produce which has been grown, reared and produced often within a few miles of Corris. Browse the shelves for Welsh honey, ciders, beers, wines, whiskey, jams, chutneys, preserves, Welsh chilli products, biscuits, cakes, Welsh coffee and teas, eggs, cheeses and lots more. Welsh food and drink hampers are a speciality and available all year round; choose delicious Welsh produce from our shelves and we will create a perfect hamper for you to take away.

OPEN
Open from Easter to the beginning of November with underground boats sailing throughout the day. The Corris Café and some of the Corris Craft Centre workshops may also open at other times of the year, especially during the run up to Christmas.

PARKING
Free all day coach parking is available with a drop off point right next to the Craft Centre entrance.
Visit Information
Advanced Booking Required?
Like what you see at

King Arthurs Labyrinth
NOTE: The above information is generated by third-party data provided by King Arthurs Labyrinth. © King Arthurs Labyrinth 2023.

Please note that the Welsh Government is not responsible for information supplied by third parties and/or the content of external websites. Please make your own enquiries and assessments as to the suitability and quality of services being offered by third party providers.
If you wish to raise an issue with the product displayed above, please contact us via product.database@gov.wales