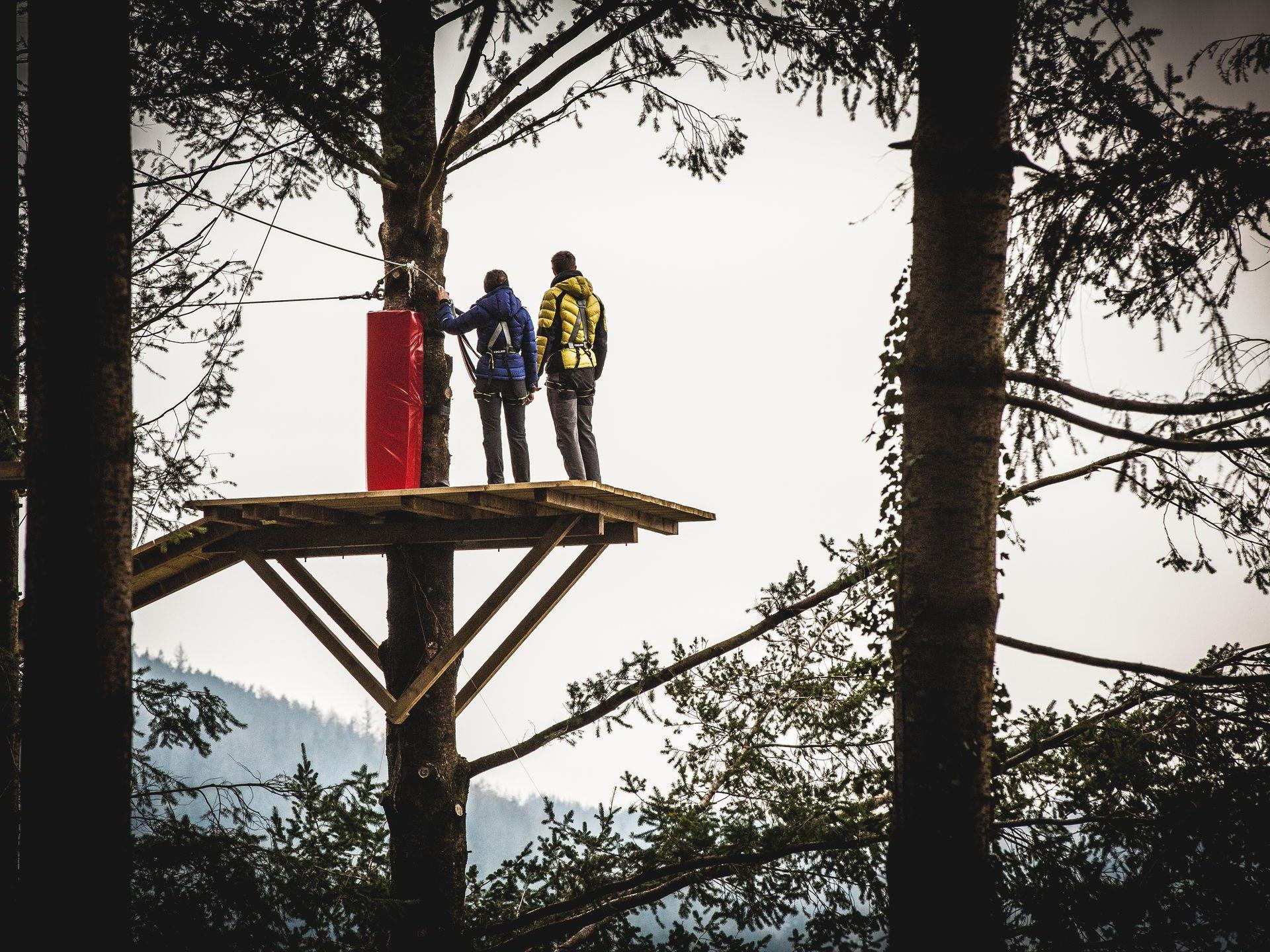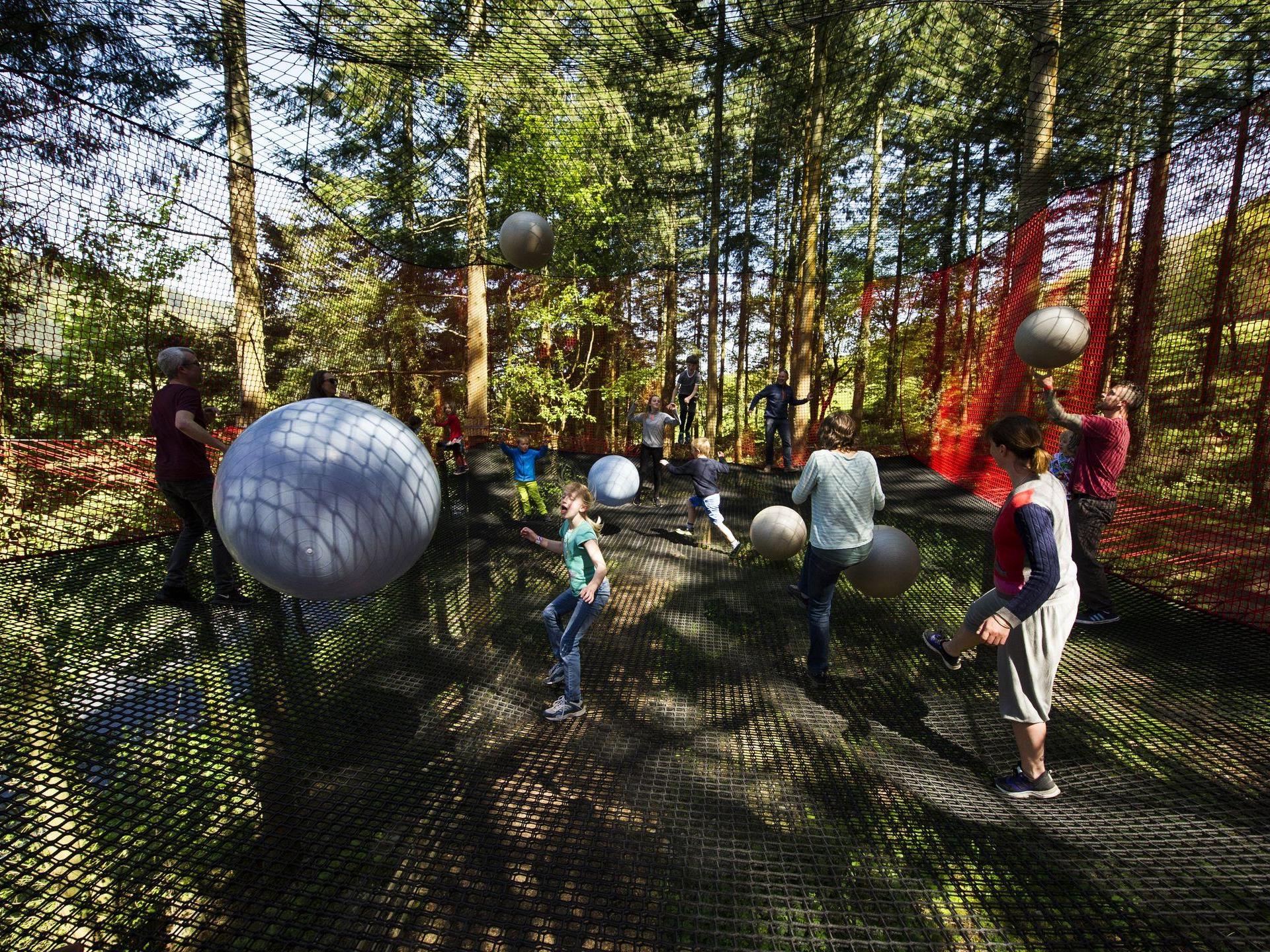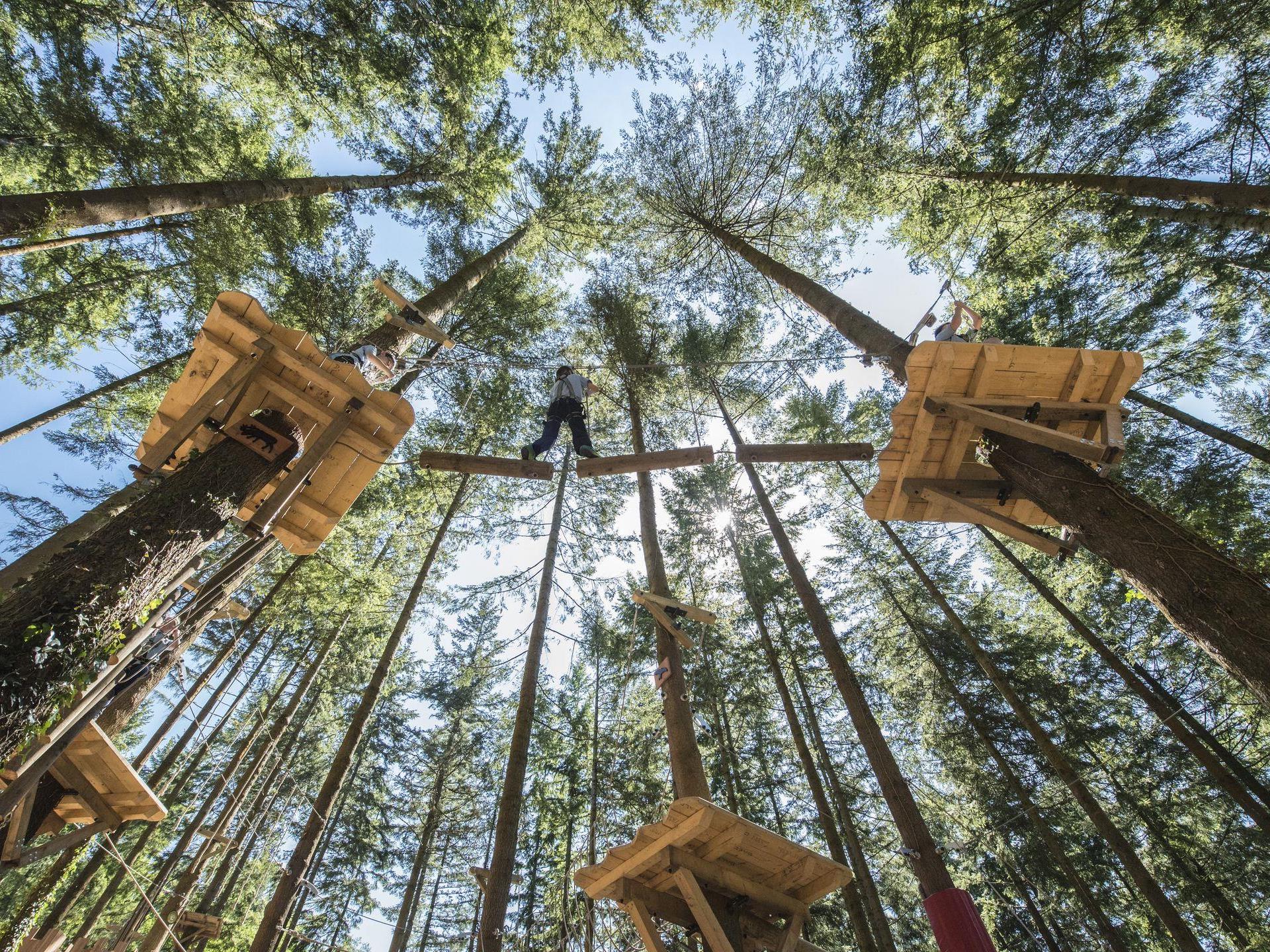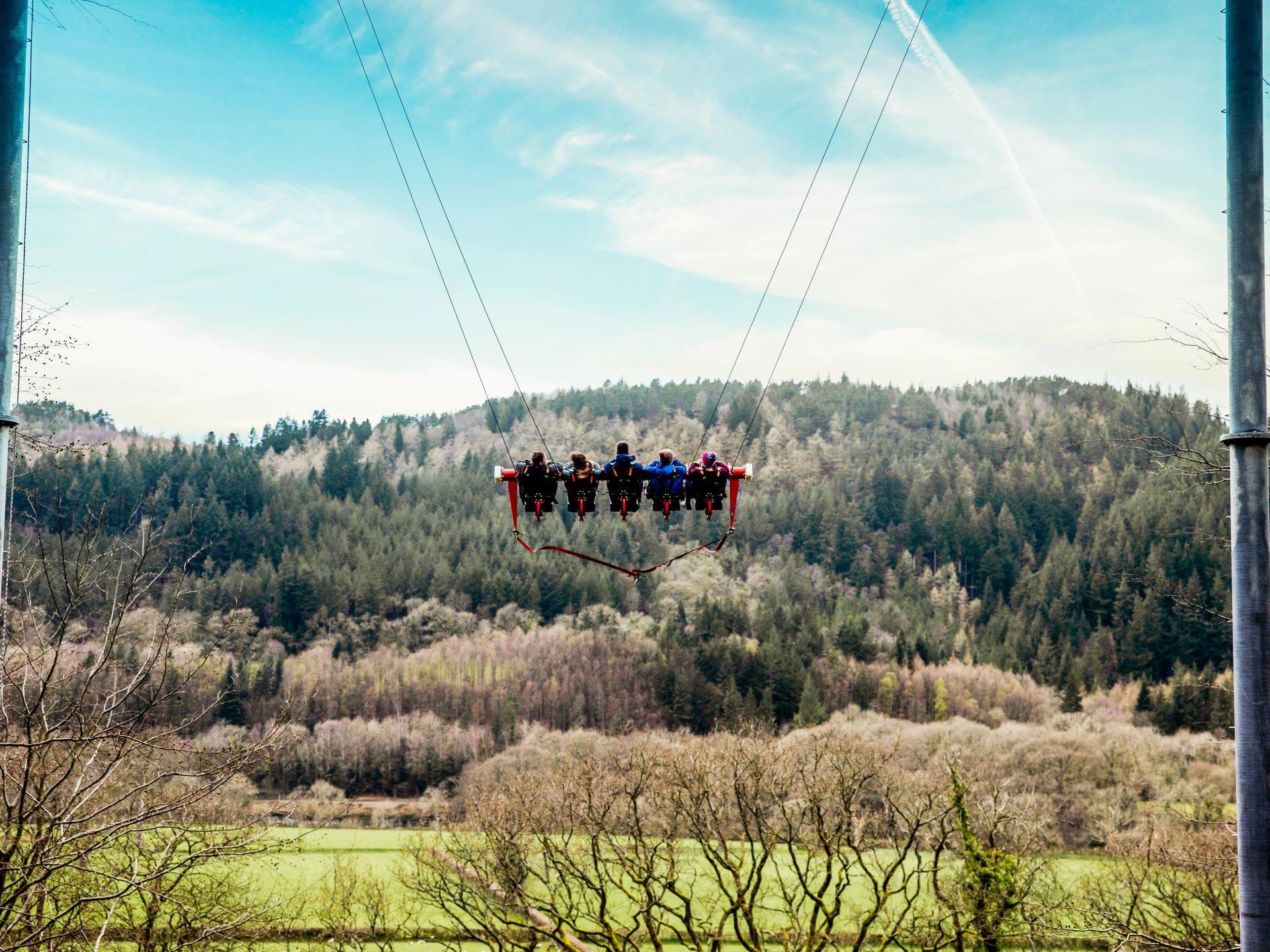 Nestled in the Conwy Valley, Zip World Fforest offers an idyllic woodland setting packed with adventures for families and thrill-seekers alike.

One of North Wales best-known attractions is the Fforest Coaster - the UK's only alpine coaster of its kind that allows you to speed through the trees on a toboggan-style sledge over a 1 kilometre track. Three rides are included and it's great fun, whatever the weather.

Another record-breaker is Treetop Nets, Europe's longest net walkway. 18 metres off the ground, it is similar to Zip World's Bounce Below adventure, and offers the same sort of fun as trampolining, but with much more space to jump around and enjoy yourself. It's open to ages from 3+, so is a great choice for families.

If you fancy really getting up into the trees, Zip Safari is the perfect choice. Featuring 22 zip lines and 10 other elements, it takes place 18 metres high and allows you to enjoy spectacular views of the Conwy Valley beyond.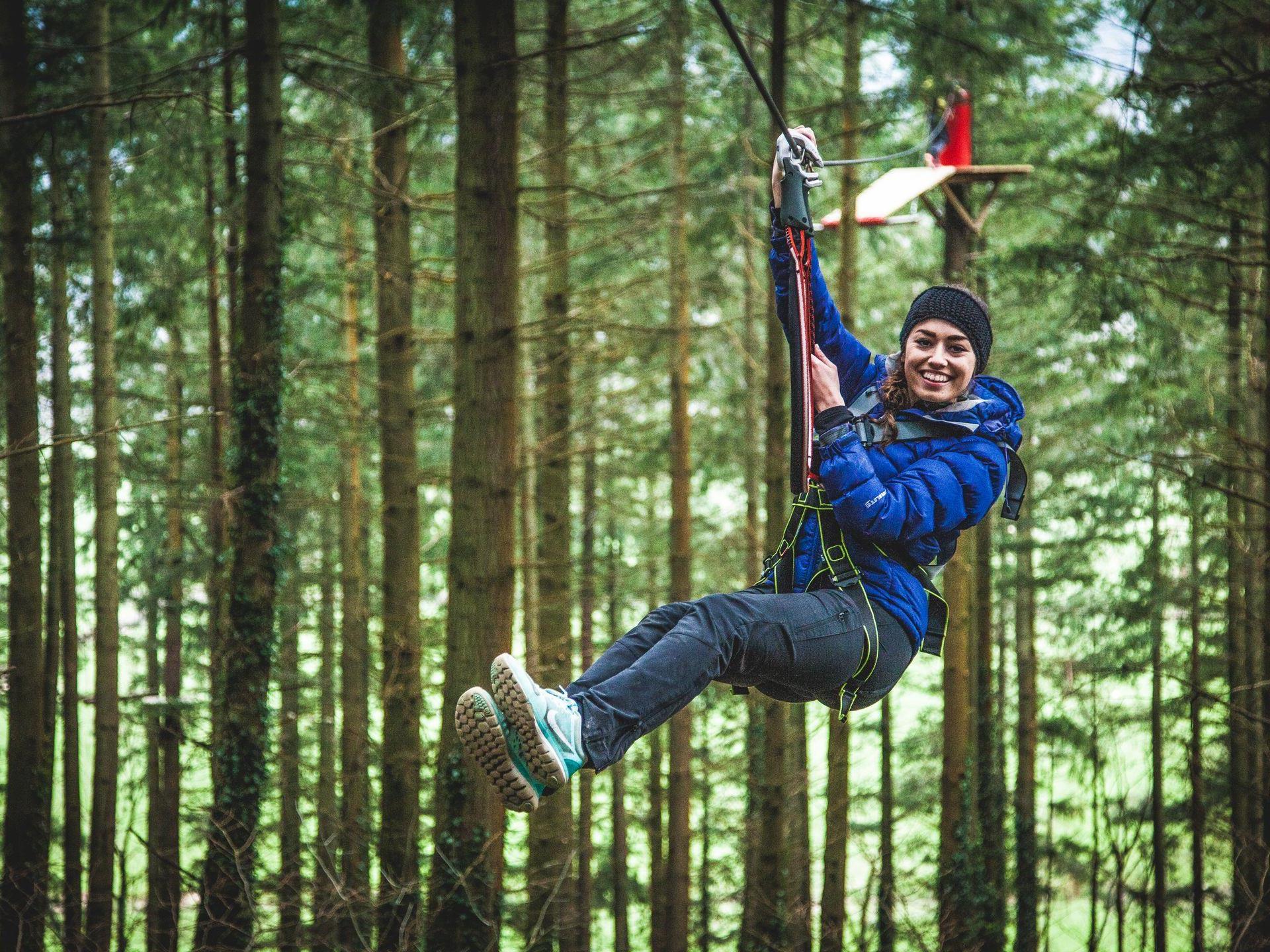 The little sibling of Zip Safari is Tree Hoppers, great for ages 5+ but a bit closer to the ground! 7 metres high, there are two courses offering different levels of challenge, containing 12 zip lines and 22 obstacles to navigate.

For unadulterated exhilaration, Skyride and Plummet 2 tick all the boxes. Europe's highest giant swing, Skyride sees groups of up to five winched back right up into the treetops, before a brave rider pulls the release cord and sends the swing rushing down. With Plummet 2, you will climb the stairs 100 feet high up the imposing tower, before dropping through a trapdoor and experiencing the closest thing to freefall.

Also on site are Fforest Coffi and Fforest Caffi, a coffee shop and full café, serving delicious hot food and locally sourced delicacies so that you can refuel ahead of your next adventure.

Visit Information
Advanced Booking Required?
Like what you see at

Zip World Fforest
NOTE: The above information is generated by third-party data provided by Zip World Fforest. © Zip World Fforest 2023.

Please note that the Welsh Government is not responsible for information supplied by third parties and/or the content of external websites. Please make your own enquiries and assessments as to the suitability and quality of services being offered by third party providers.
If you wish to raise an issue with the product displayed above, please contact us via product.database@gov.wales