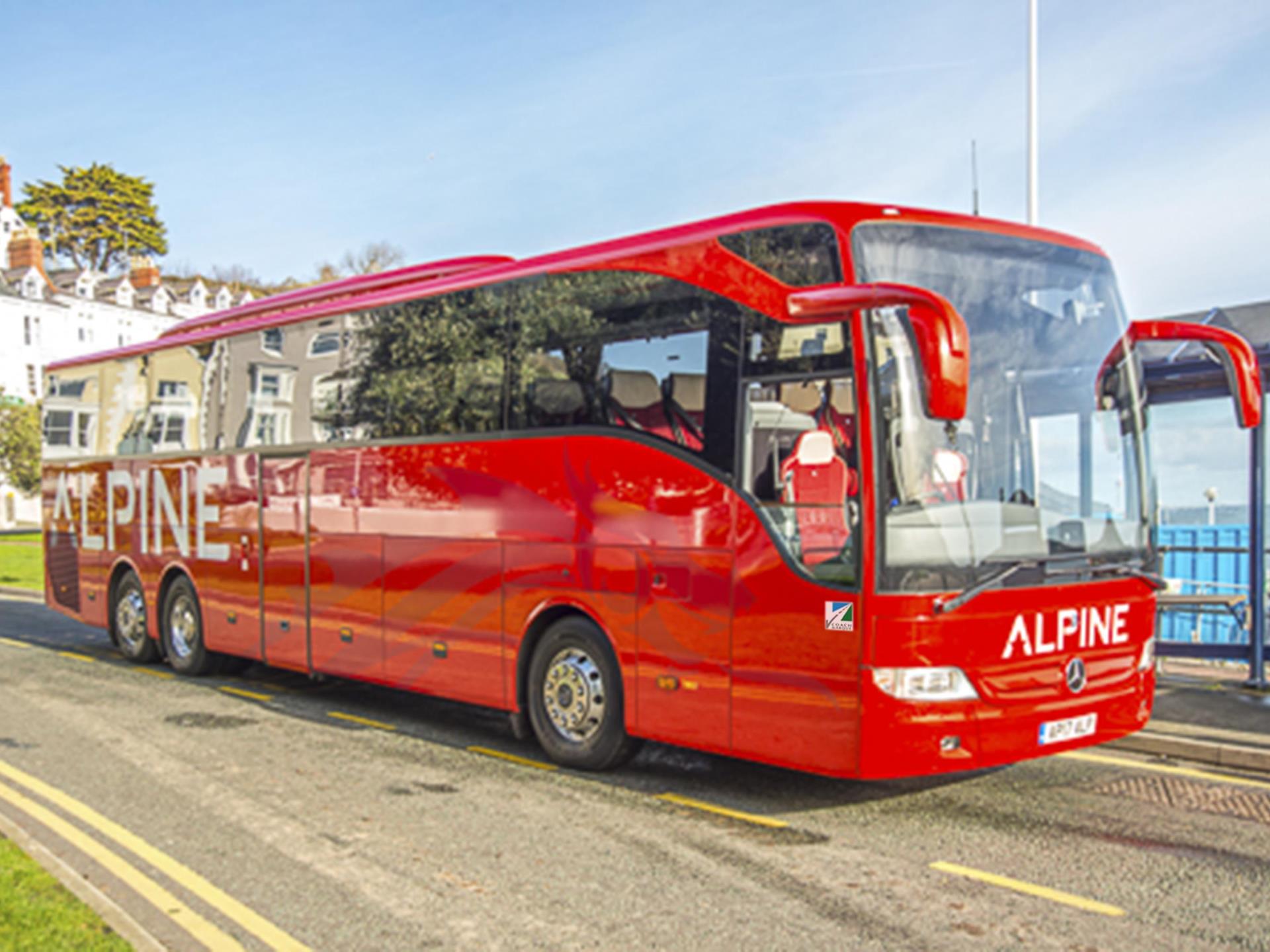 Alpine Travel is the largest independently owned coach tour operator in North Wales. With a fleet of over 80 vehicles and 100+ employees and situated in Llandudno, within easy reach of the major international airports of Birmingham, Liverpool & Manchester, we can meet all your group travel needs.
Our services include private charter coaches and tailor made tours of discovery across Wales & the UK, as well as hop on - hop off Sightseeing buses, heritage bus tours, and local tourist bus operations.

Like what you see at

Alpine Travel
NOTE: The above information is generated by third-party data provided by Alpine Travel. © Alpine Travel 2023.

Please note that the Welsh Government is not responsible for information supplied by third parties and/or the content of external websites. Please make your own enquiries and assessments as to the suitability and quality of services being offered by third party providers.
If you wish to raise an issue with the product displayed above, please contact us via product.database@gov.wales